Re: Help identifying please
---
[ Follow Ups ] [ Post Followup ] [ Ukiyo-e Q & A ]
---
Posted by Alec W. (174.105.163.103) on December 20, 2020 at 16:59:56:
In Reply to: Help identifying please posted by Ruth on December 19, 2020 at 12:26:58: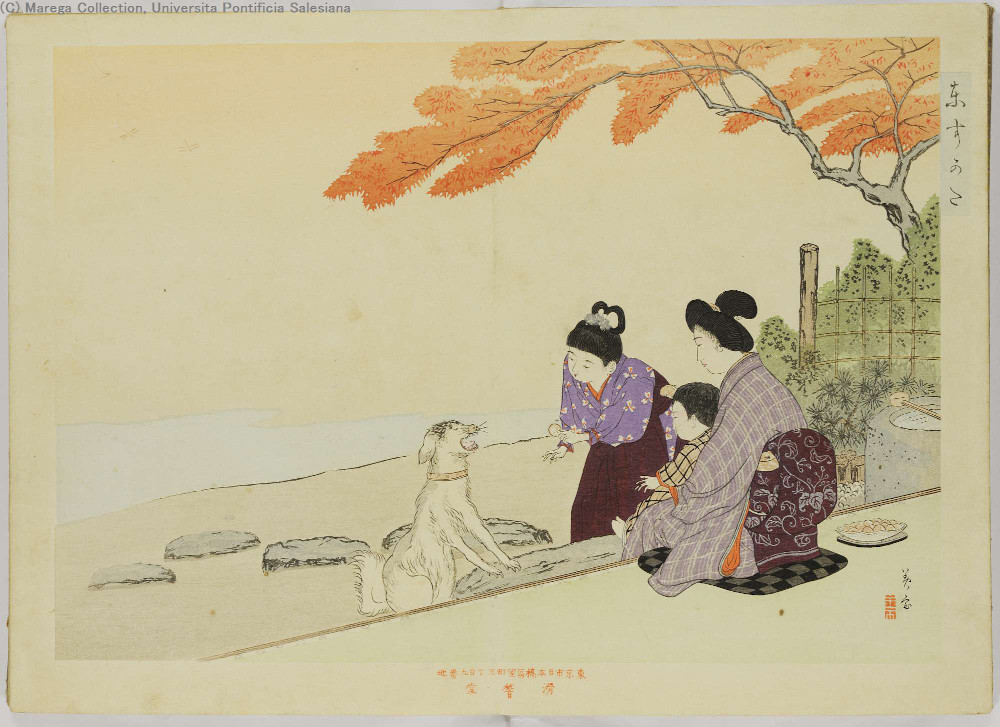 https://data.ukiyo-e.org/uploads/images/79cf8712f5029b3a8846a9c013aa0645.jpg
The design belongs to a series entitled "Azuma sugata" 東すかた ("Eastern Figures"), published by Kokkeidō 滑稽堂 (a.k.a. Akiyama Buemon).
The signature is 美宝 ("Biho?"), and I can find no information on this artist.
The Ritsumeikan ARC database catalogs 12 designs from this series (perhaps the whole series?) -- here is the link for their impression of the design you have:
https://www.dh-jac.net/db/nishikie/MM0624_10/portal/
(Click links for artist name or series title to see the rest.)
MFA Boston has one design from this series:
https://collections.mfa.org/objects/644131/
Kokkeidō published a series designed by Ikeda Terukata with a very similar presentation around 1910 (per MFA), so that would be my best guess for a publication date for this series.
-A


---
---