Kunisada series of actors with poetry sl
---
[ Follow Ups ] [ Post Followup ] [ Ukiyo-e Q & A ]
---
Posted by Jeff Hopewell (109.151.223.106) on December 26, 2020 at 12:40:14: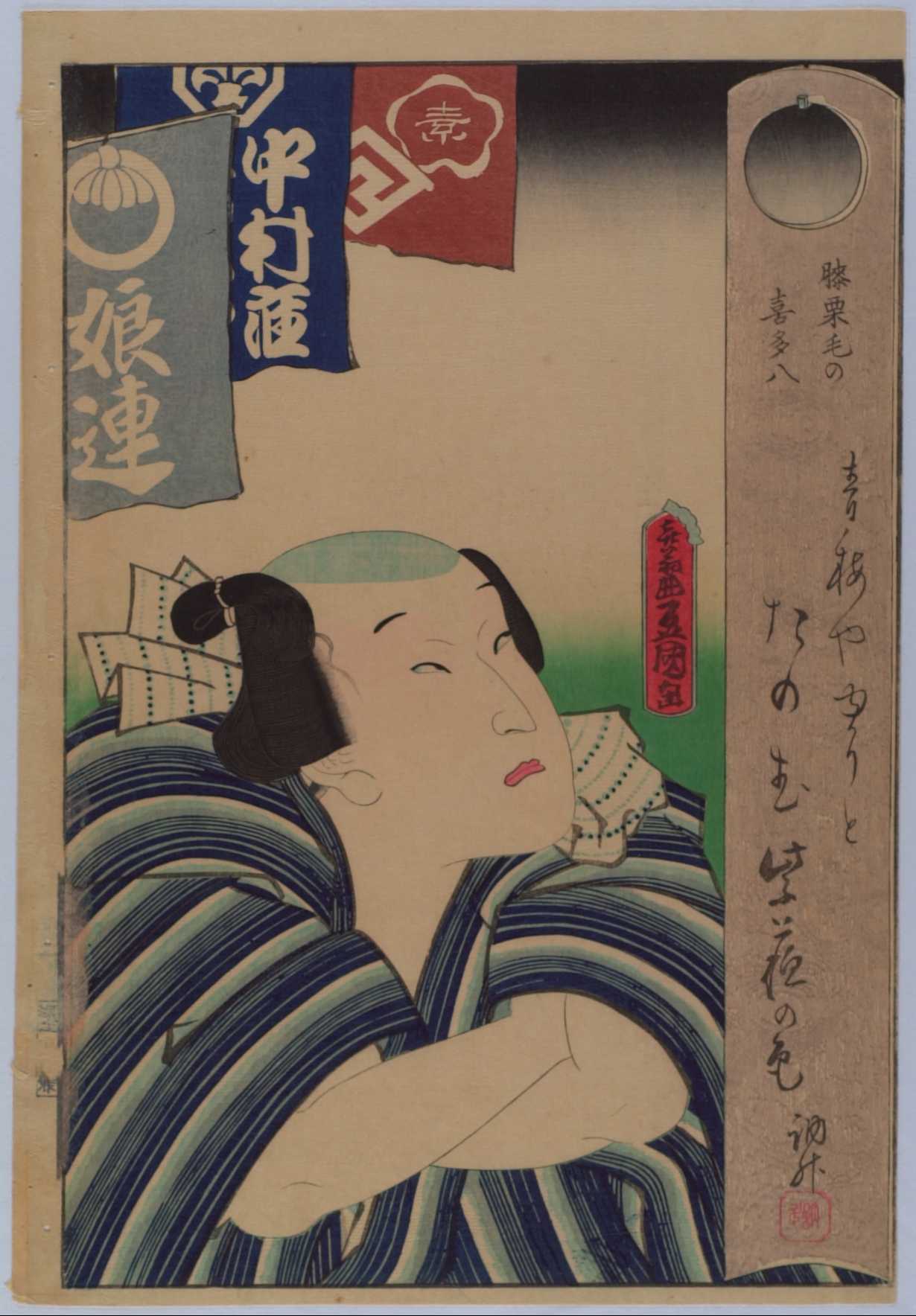 https://data.ukiyo-e.org/waseda/images/201-5124.jpg
Two questions. Can anyone identify what is on the banners on this print? The diamond shape is the seal of Gengyo who did the backgrounds for this series. Are the others advertisements for shops or products? General query - has anyone done any work on the poems and haimyo of this series?


---
---