an unidentified probably 1930s reproduct
---
[ Follow Ups ] [ Post Followup ] [ Ukiyo-e Q & A ]
---
Posted by Ewan Lamont (94.197.155.49) on December 29, 2020 at 19:00:30: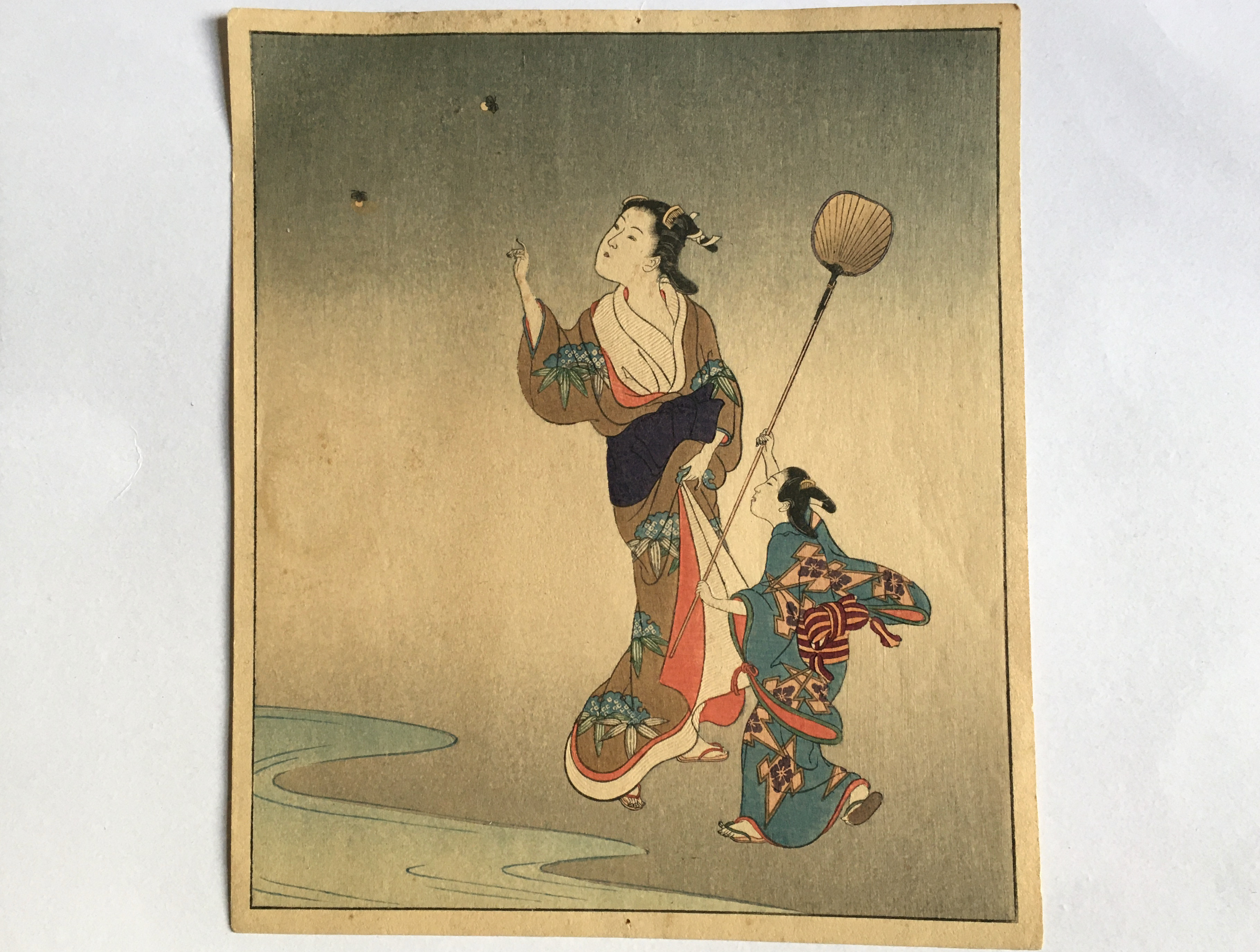 https://data.ukiyo-e.org/uploads/images/301de4f9436b1be3f38bf1a8727bc4c5.jpg
I bought this about 30 years ago in a publisher's paper folder with about six woodcuts which I took to be early 20thc. Artelino via ukiyo-e.org identified the other, signed, one I still have as being by (after) Sakai Hoitsu so I am guessing the folder contained a selection of modern reworkings of classic Japanese prints by various artists. The wrapper is long gone; I found these prints among some random papers and watercolours.


---
---