Print/Signature ID
---
[ Follow Ups ] [ Post Followup ] [ Ukiyo-e Q & A ]
---
Posted by Jared Cunningham (24.62.220.114) on December 31, 2020 at 21:22:55: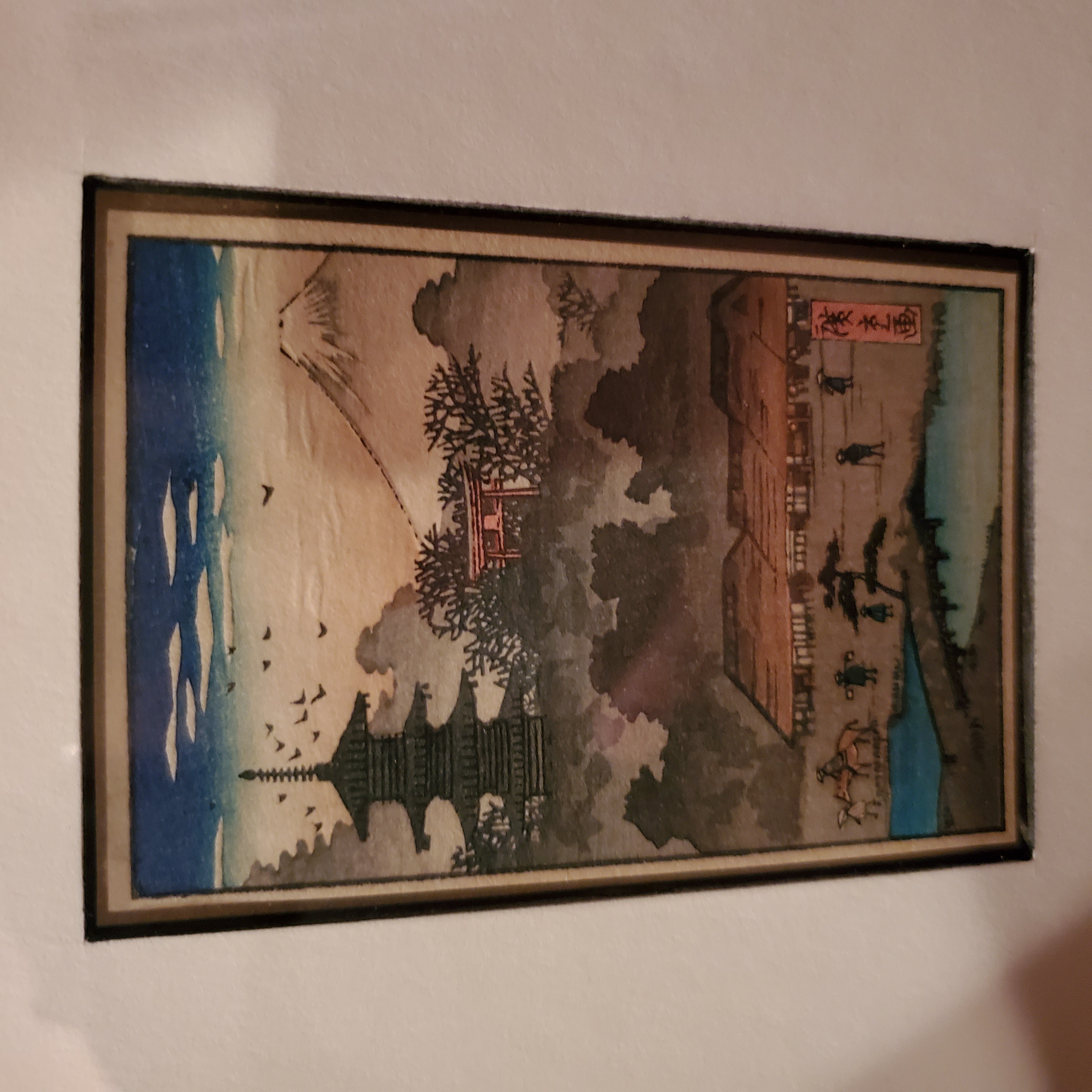 https://data.ukiyo-e.org/uploads/images/304b917aabf0626a4bfd5a6106d3816c.jpg
Hello, I was helping my grandmother clean out some things and found this small framed print that she used to hang on her wall. If anyone can help ID the signature or the name of the print it'd be greatly appreciated. Thank you!


---
---