Re: sumo contest
---
[ Follow Ups ] [ Post Followup ] [ Ukiyo-e Q & A ]
---
Posted by Alec W. (174.105.163.103) on January 17, 2021 at 23:14:15:
In Reply to: sumo contest posted by Francis on January 17, 2021 at 20:41:50: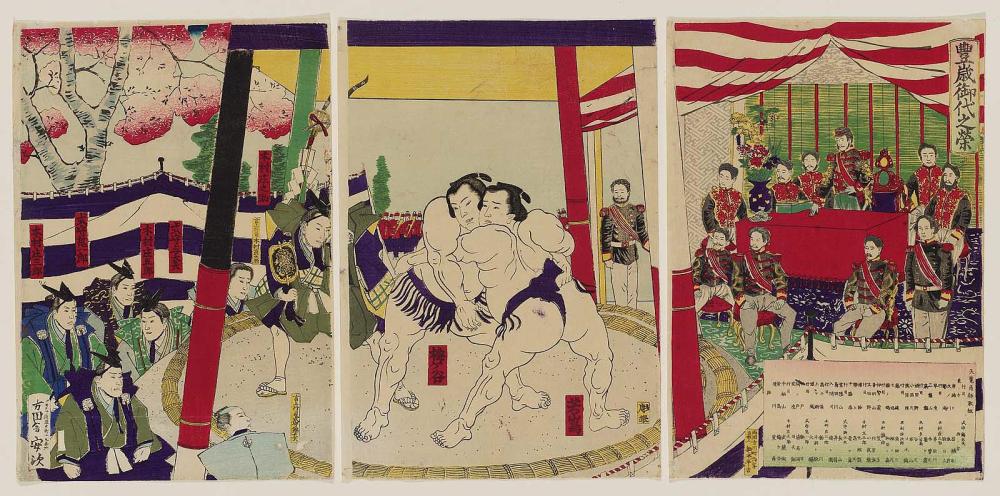 https://data.ukiyo-e.org/uploads/images/7f492481a46b4cdd30d643bc16ff160a.jpg
MFA Boston has an impression of the full triptych:
https://collections.mfa.org/objects/129894
The artist is Yasuji, and date given by MFA is 1887. MFA doesn't give the wrestler names, but the one at right appears to be "若嶌", so I guess that would be Wakashima Kyūzaburō 若嶌久三郎.
It looks like you were on the right track in terms of the Emperor being in audience, although the man seen on your sheet appears to be another member of his retinue.
-A


---
---