Help ID print: person falling from boat
---
[ Follow Ups ] [ Post Followup ] [ Ukiyo-e Q & A ]
---
Posted by Mark Mascolini (24.229.255.208) on January 21, 2021 at 19:50:04: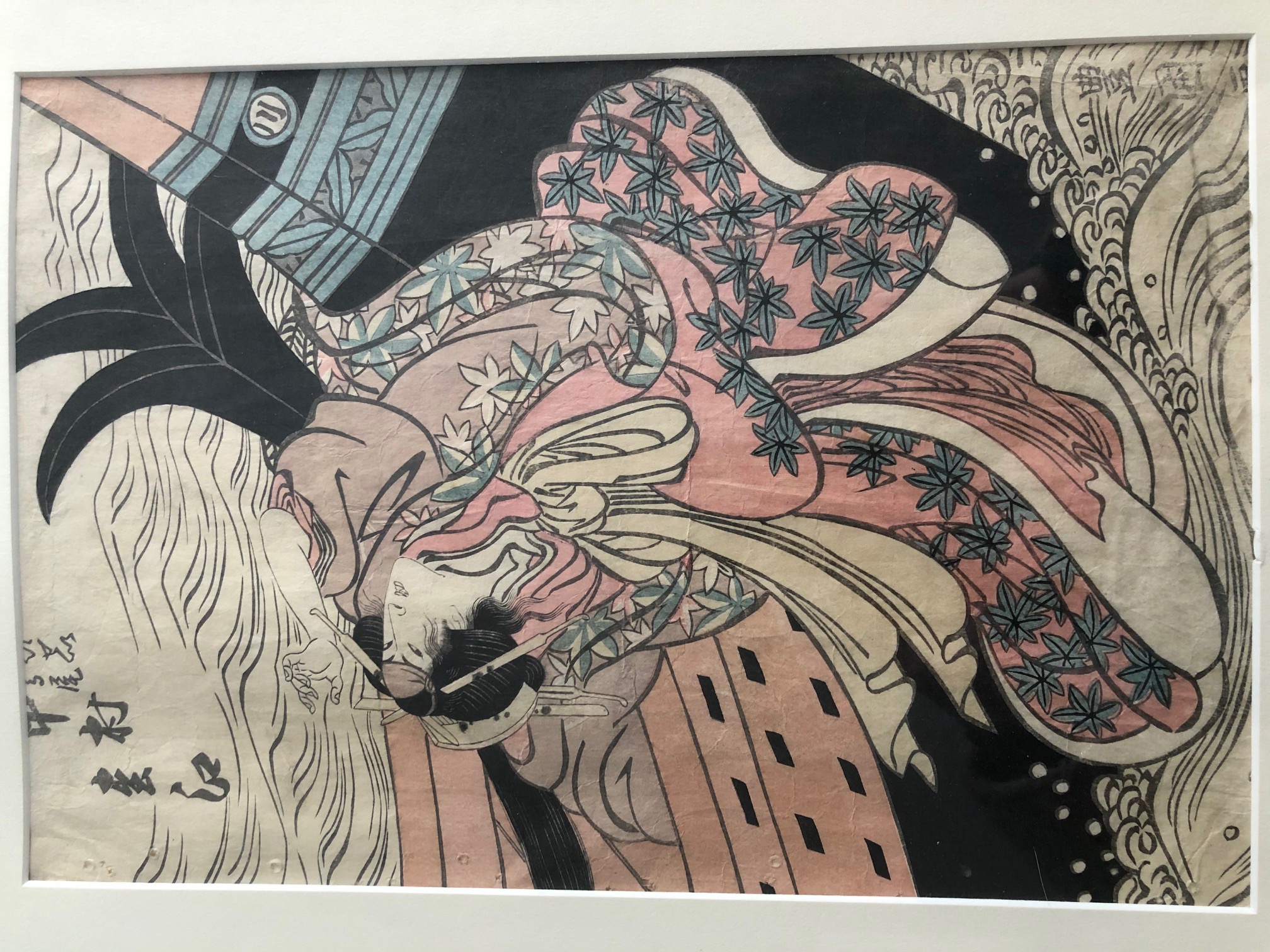 https://data.ukiyo-e.org/uploads/images/856e7133a0cee91dcbc073a5ea368acf.jpg
Can anyone identify the artist or anything else about this print?
A ukiyo-e.com panelist asked earlier for a better photo, which I attached.
A label on the back of the print says "Toyokuni c 1800." But I cannot find this print among the works of Toyokuni I, Toyokuni II, or Toyokuni III.
Do you think this print depicts Taira no Tomomori throwing himself into the sea tied to an anchor in the play "Yoshitsune's Thousand Cherry Trees"?
Panelists suggested earlier that the actor's name may be Nakamura Matsue.



---
---