Re: Two panels of a triptych Yoshitora b
---
[ Follow Ups ] [ Post Followup ] [ Ukiyo-e Q & A ]
---
Posted by Alec W. (174.105.163.103) on February 03, 2021 at 23:50:29:
In Reply to: Two panels of a triptych Yoshitora battl posted by Rick Wilk on February 03, 2021 at 22:47:18: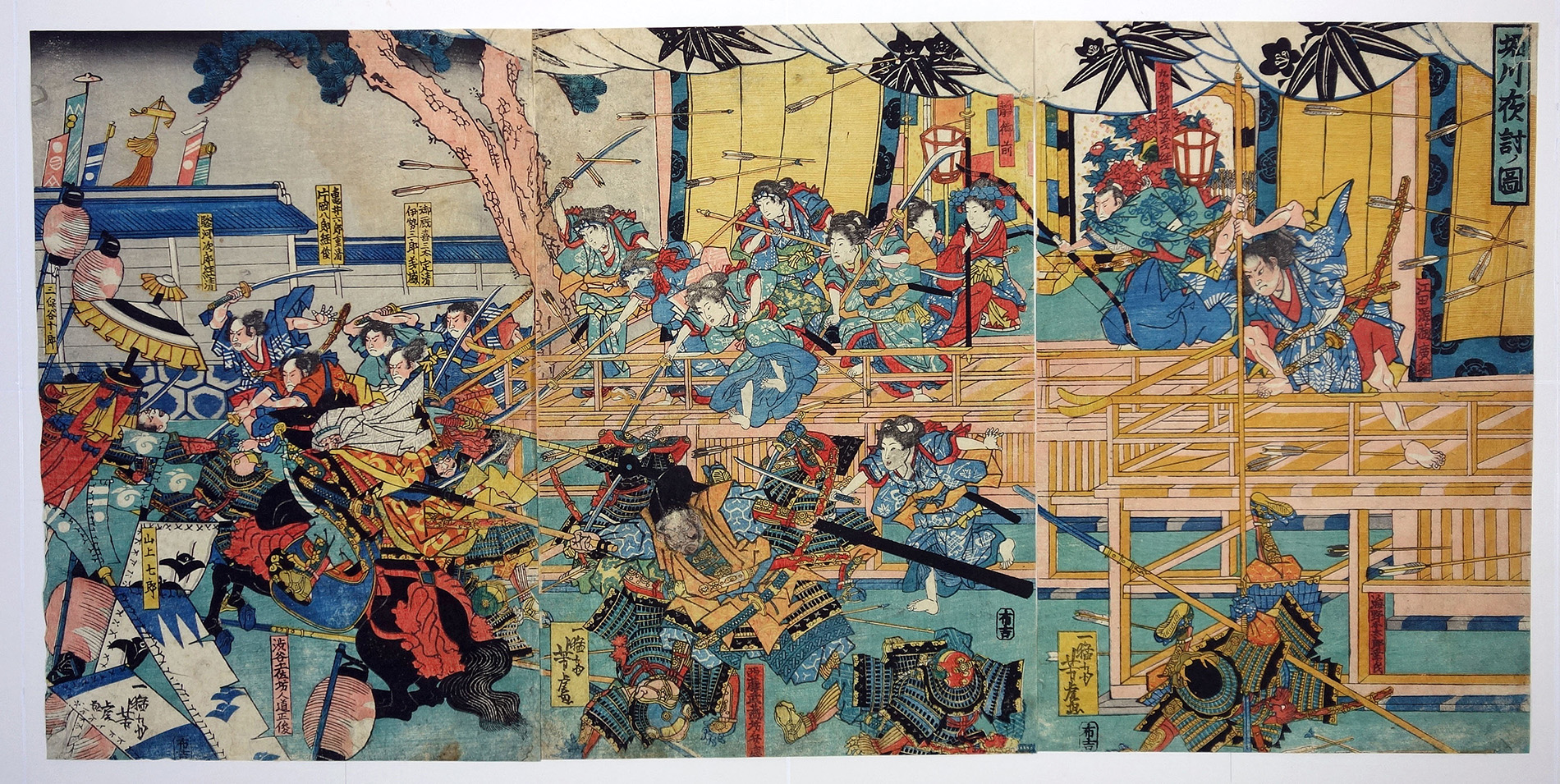 https://data.ukiyo-e.org/uploads/images/a6a01cfb517764f33d297b994701b7db.jpg
Here's an image of the whole thing, along with some info:
https://ukiyoe.yamabosi.jp/?p=10294
The title does indeed seem to be "Horikawa youchi no zu" 堀川夜討ノ図 ("Night Attack at Horikawa"). I guess the slight bokashi at the top of the sky is supposed to suggest nighttime?
Anyway, Marks gives the dates "early 1840s to 1846" for this publisher (Nunokichi 布吉, #U242), so that at least gives us a rough date.
Also, MFA Boston has an impression of just the sheet you're missing... pretty savagely trimmed but strong color:
https://collections.mfa.org/objects/472234
-A


---
---