Assistance identifying this print?
---
[ Follow Ups ] [ Post Followup ] [ Ukiyo-e Q & A ]
---
Posted by DavidK (24.177.3.30) on February 08, 2021 at 19:25:08: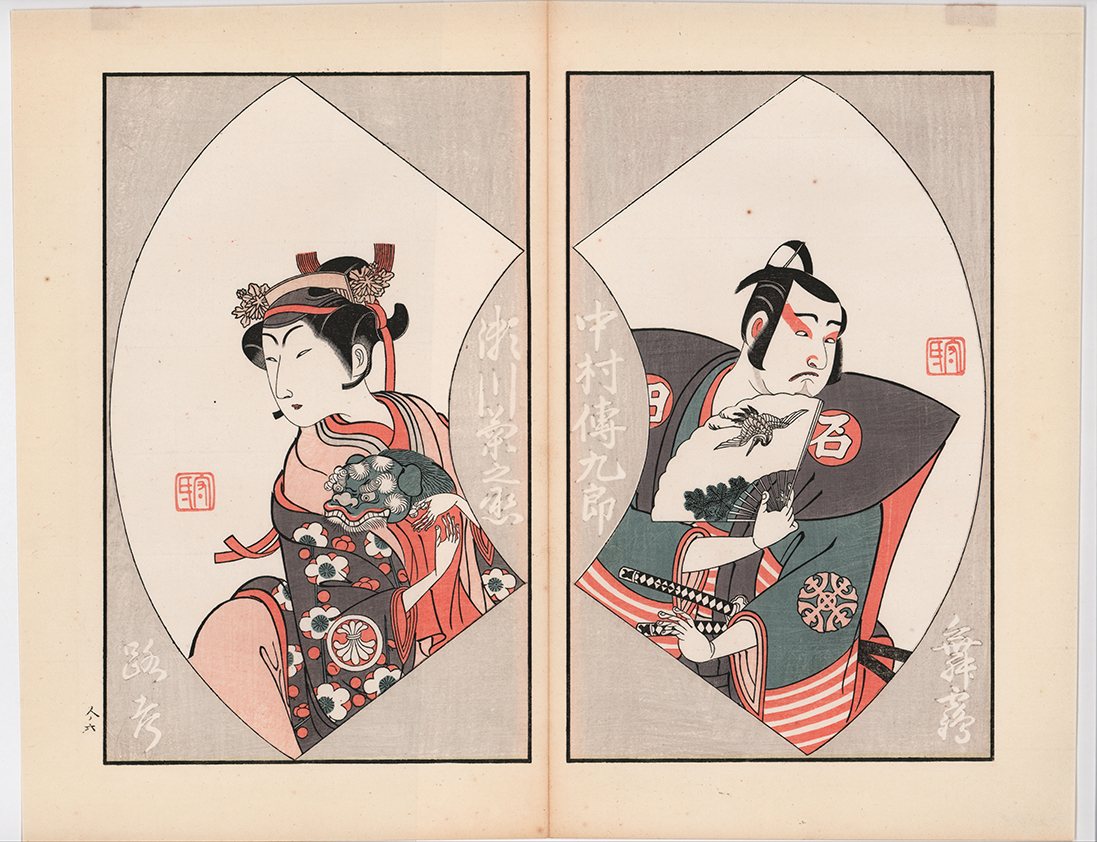 https://data.ukiyo-e.org/uploads/images/fea7ea208edcbd087beb2bd37be1951f.jpg
I've found similar, such as from "Illustrated Book of the Stage in Fan Shapes" by Katsukawa Shuncho & Ippitsusai Buncho
But not this particular image.
Also it seems odd that, with the fold where it is, the fans seem to be going the REVERSE of the other similar books that I've found.
Any insight greatly appreciated!


---
---