Help identifying
---
[ Follow Ups ] [ Post Followup ] [ Ukiyo-e Q & A ]
---
Posted by Brook (216.25.245.39) on February 18, 2021 at 00:31:39: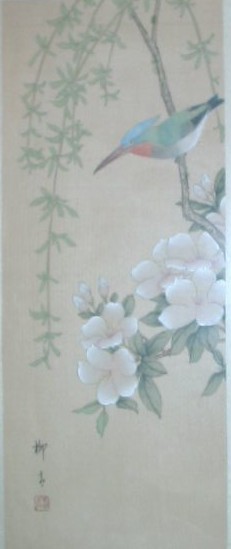 https://data.ukiyo-e.org/uploads/images/9d3b86ea0138b8c0e7a01017835df8ac.jpg
Hi, I tried the image search with a print I just inherited. I think it's Japanese but I could be wrong. It seems to be a kingfisher on a branch with some flowers below it (see link) . Perhaps I need a better photo? There's glass over the image so this is the best I have so far. Any help is greatly appreciated.


---
---