Antique woodblock book
---
[ Follow Ups ] [ Post Followup ] [ Ukiyo-e Q & A ]
---
Posted by Patti Pickering (108.4.69.156) on February 21, 2021 at 17:58:00: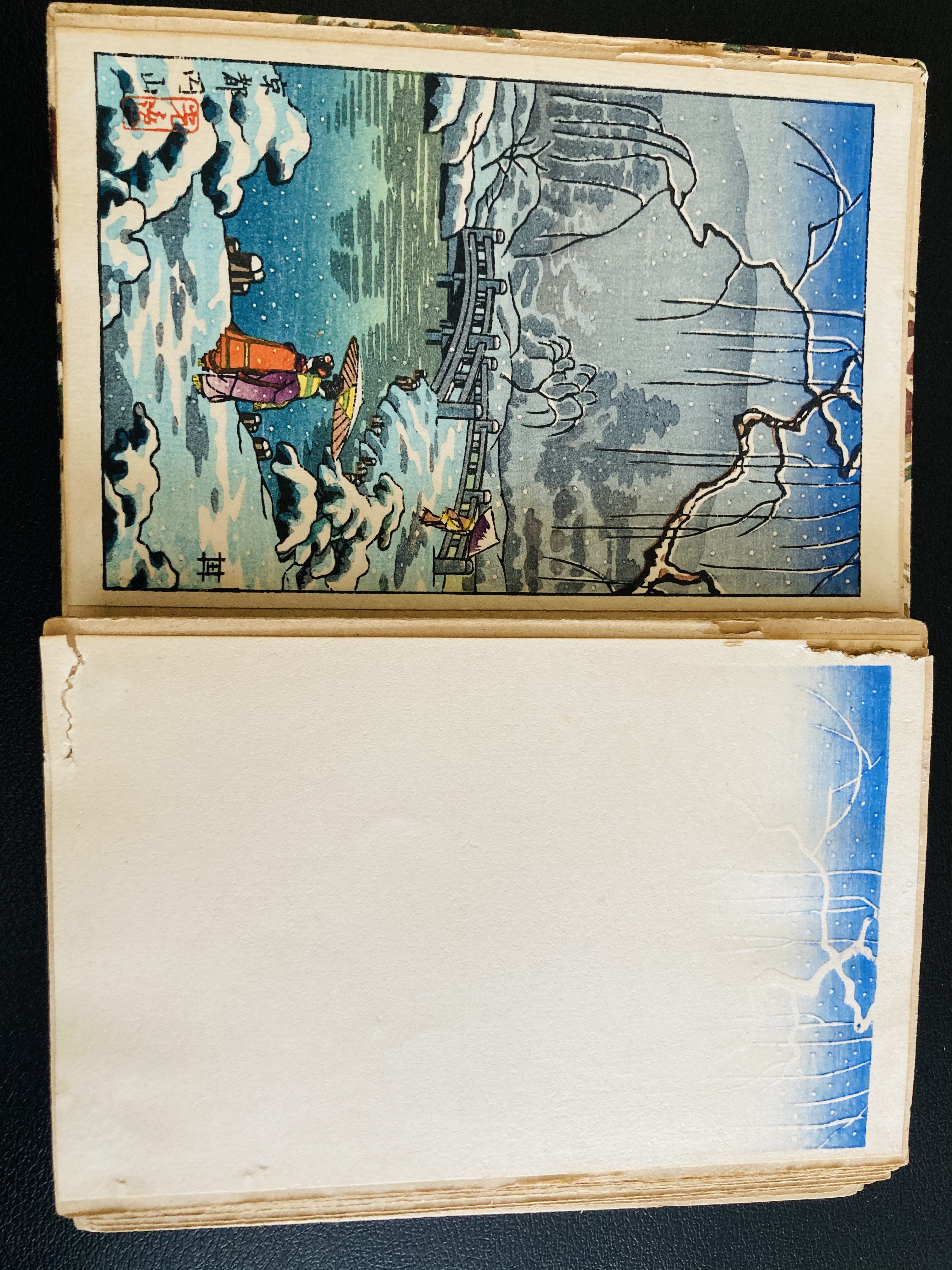 https://data.ukiyo-e.org/uploads/images/6360ea102ef21965128c2eda27eba138.jpg
I have a small 4x6 inch book, no script, just from beginning to end of the woodblock process. One page is stamped with the color block and on the corresponding page it shows the progression of the print with each color added. It might have been a souvenir brought back from Japan in the late 40ís early 50ís. The woman who owned it was American, married to a diplomat, living in Japan.
Itís a lovely book, Iím pretty bad shape, but all the plates are there. I would just love to know more about it.


---
---