Re: Please help identify Chikanobu Og pr
---
[ Follow Ups ] [ Post Followup ] [ Ukiyo-e Q & A ]
---
Posted by Alec W. (174.105.163.103) on March 02, 2021 at 19:57:11:
In Reply to: Please help identify Chikanobu Og print posted by Julien on March 02, 2021 at 18:13:49: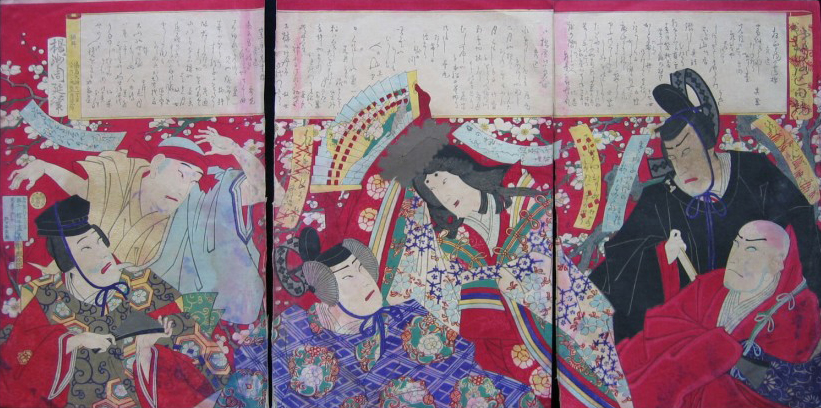 https://data.ukiyo-e.org/uploads/images/f5c441174bb766a789aa0d4cd197f846.jpg
I haven't figured out that much, but I thought I would share what I have...
The publisher is Matsushita Heibei 松下平兵衛, and the carver is Asai Ginjirō (1844-1894), here identified as "Hori Ginjirō" 彫銀次郎.
The publication date will be in that circular seal, but it's too small for me to make out in this picture. I would expect something in the 1877-1883 range, or thereabouts.
I did find an image of the full triptych on chickanobu.com (in the miscellaneous kabuki triptychs section), but there's no other info about the design on the site, and the image isn't clear enough for me to make out the title.
Hope this helps a little...
-A


---
---