Re: Unknown artist
---
[ Follow Ups ] [ Post Followup ] [ Ukiyo-e Q & A ]
---
Posted by Danny De Raymaeker (81.164.112.235) on March 04, 2021 at 13:38:26:
In Reply to: Unknown artist posted by Danny De Raymaeker on March 03, 2021 at 10:04:13: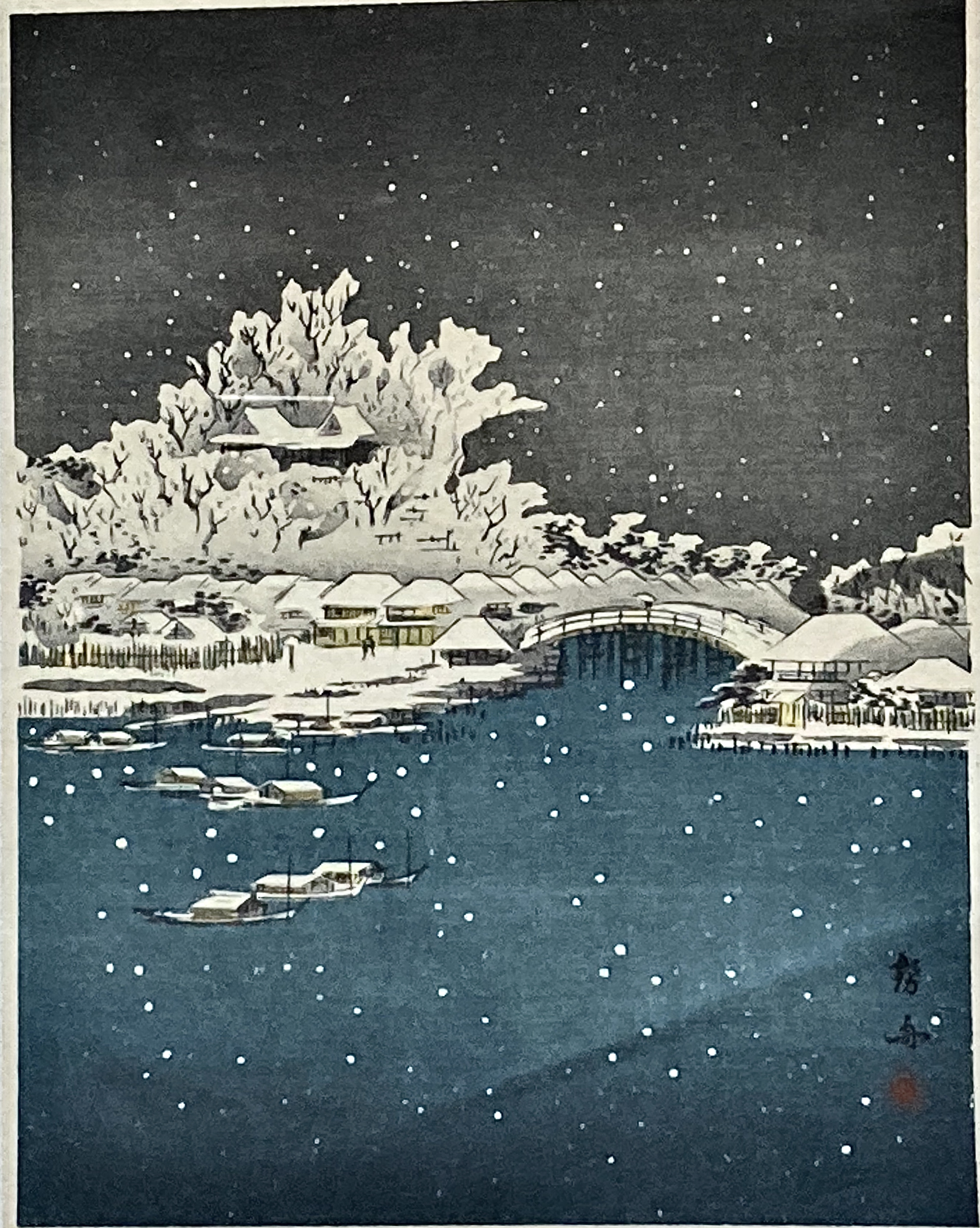 https://data.ukiyo-e.org/uploads/images/8f81a9cd52b780b1d1bab71c27182a9f.jpg
Hello,
Thank you, Lucienne and Alec. The resemblance with the print Alec showed is indeed striking, and I guess that the probability that the artist is Hiroshige II is high. Iíve been searching the internet for art by this artist. Alecís print came up but not mine. This is a better picture (sorry for the previous one, but itís hard to get a half-way decent picture because the print is framed behind rather reflective glass).


---
---