Hiroshige series to be confirmed
---
[ Follow Ups ] [ Post Followup ] [ Ukiyo-e Q & A ]
---
Posted by O Anthony (65.92.221.79) on March 14, 2021 at 04:29:46: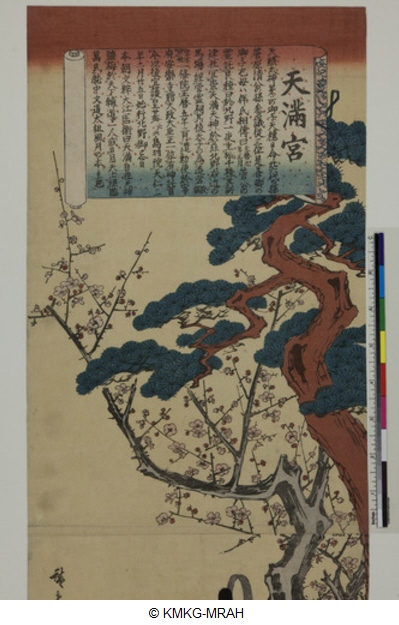 https://data.ukiyo-e.org/uploads/images/20db35ce3a3b0f43656e6531c5af58f9.jpg
HI !
The JP.07199 at Musées royaux d'art et d'histoire/Koninklijke Musea voor Kunst en Geschiedenis is identified as "Tenmangu: Sugawara no Michizane tenant un shaku" from Hiroshige. It is probably th top of a diptych. The subject is coherent the use tree and at the bottom we can see the top part of a hat usually attributed to Sugawara no Michizane. The register doesn't look like any series I know.


---
---