Information about Kiyonaga print
---
[ Follow Ups ] [ Post Followup ] [ Ukiyo-e Q & A ]
---
Posted by Kelli R. (71.63.198.200) on March 24, 2021 at 00:17:41: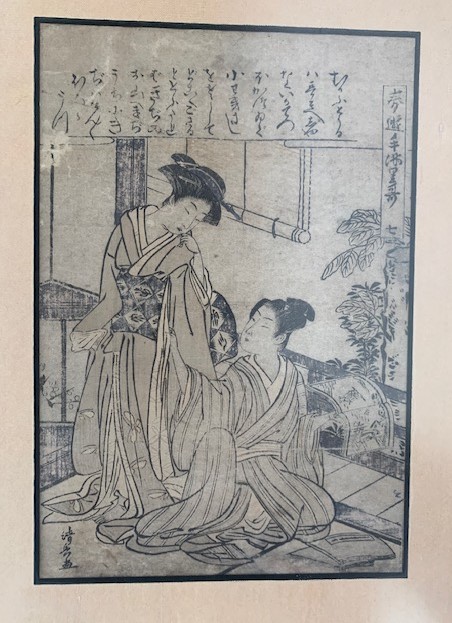 https://data.ukiyo-e.org/uploads/images/88e56f4c559fe88a03ab5fcdfb0ee887.jpg
Hello experts! I am seeking information about this print which I believe is by Torii Kiyonaga. There is a label on the reverse attesting to its "genuineness" by E.M. Shiba, who I believe was a dealer active in the late 19th/early-mid 20th c. I guess my main question is, what does "genuineness" mean in the context of these prints? My second question would be, has anyone seen this print before? I cannot find it on any image searches. Cheers!


---
---