Re: Help identifying image and artist
---
[ Follow Ups ] [ Post Followup ] [ Ukiyo-e Q & A ]
---
Posted by Alec W. (174.105.163.103) on April 03, 2021 at 20:34:22:
In Reply to: Help identifying image and artist posted by Peter Burns on April 03, 2021 at 19:50:44: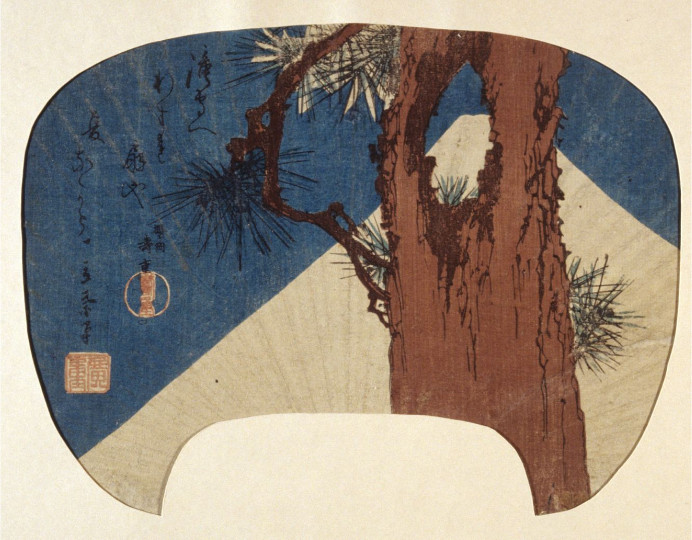 https://data.ukiyo-e.org/uploads/images/40f929a2b9b0f0894627b30bc0227658.jpg
It's a reproduction of a design by Hiroshige I.
There is an original impression in the collection of the Indianapolis Museum of Art (acc. 49.22):
http://collection.imamuseum.org/artwork/55559/
They date the design to c. 1855, but I don't know upon what basis.
The signature, for what it's worth, reads "Ichiryūsai hitsu" 一立斎筆 and the seal reads "Hiroshige" 廣重.
Reprint publishers sometimes put a seal on the back of their prints, so you may be able to get more information if you open up the frame to have a look back there.
-A


---
---