Re: Details about one Toyohiro (Toyokuni
---
[ Follow Ups ] [ Post Followup ] [ Ukiyo-e Q & A ]
---
Posted by manuD (78.220.151.197) on April 15, 2021 at 08:46:57:
In Reply to: Details about one Toyohiro (Toyokuni? ) posted by Jaime E. on April 14, 2021 at 09:55:29: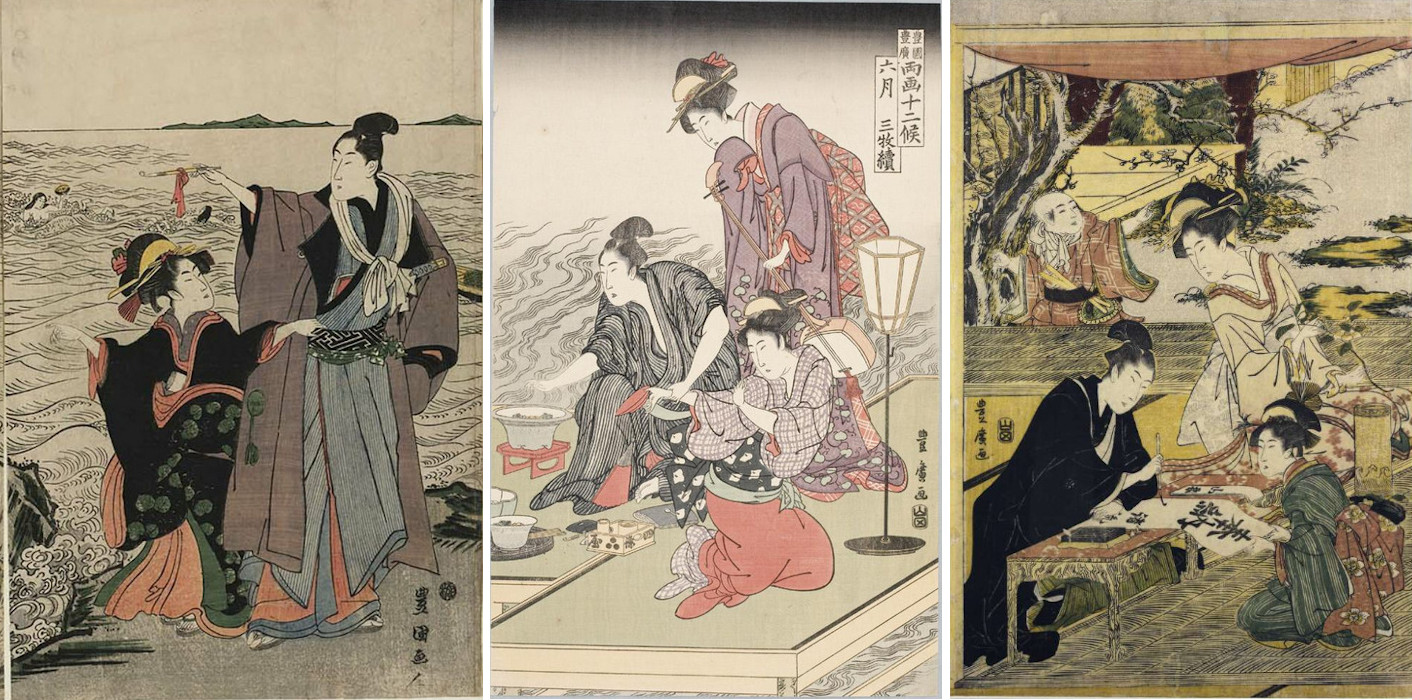 https://data.ukiyo-e.org/uploads/images/381c96970f38010b873db67427924312.jpg
Above are panels from three triptychs in the series
The Twelve Seasons Painted by Toyohiro and Toyokuni
(Toyokuni Toyohiro ryoga juniko 豊國豊廣両画十二候)
namely months 2, 6 and 12, which portray a man and two women resembling those on your print.
The difference with yours is that the panels are signed, so yours could be from a later recarved woodblock, if it belongs to the series.



---
---