What is it?
---
[ Follow Ups ] [ Post Followup ] [ Ukiyo-e Q & A ]
---
Posted by Erik Wissing (87.56.87.240) on April 15, 2021 at 19:03:13: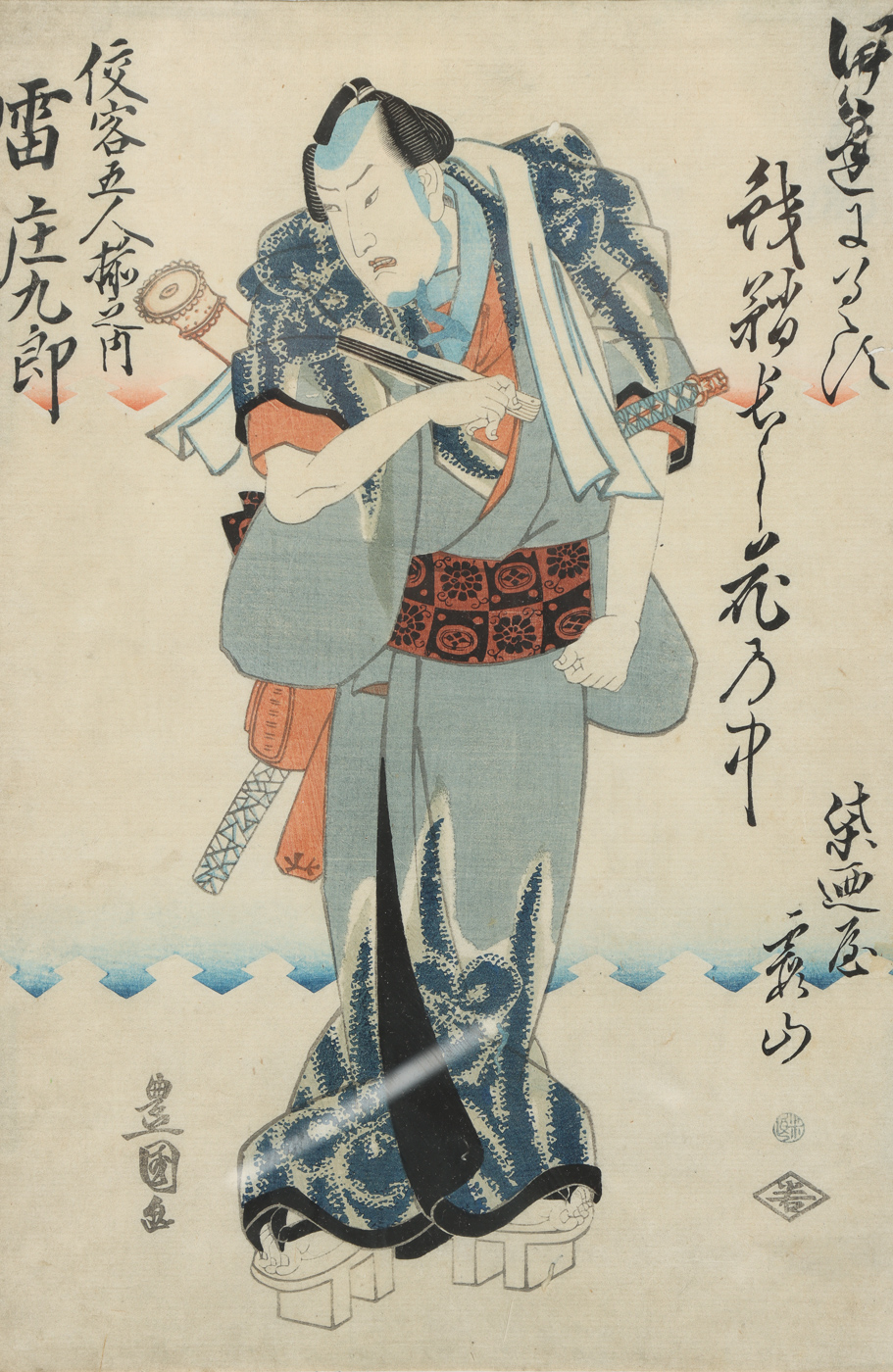 https://data.ukiyo-e.org/uploads/images/1a2c788a8d1ed158d800e7fe9f240f69.jpg
I believe this Toyokuni III print shows the villain Kaminari Shôkurô. But I can't read whether the print is part of a series or deċicts a scene in a play. I think it is from 1853. Can you please help me with the date and the subject?
Yours sincerely
---
---