Artist Identity
---
[ Follow Ups ] [ Post Followup ] [ Ukiyo-e Q & A ]
---
Posted by Chris Brooks (136.34.232.115) on May 01, 2021 at 18:15:47: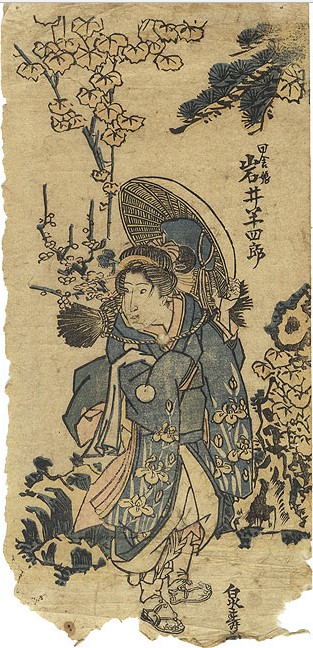 https://data.ukiyo-e.org/uploads/images/9ff7d9f9c706fa05f202831350d4b917.jpg
Hello
I have a small print I'm trying to confirm the artist. The bottom with the signature is damaged but some of the characters appear legible. Could the first character be 'sen' and the artist be Senju? Any assistance is appreciated.
Thanks
Chris


---
---