1823 Japan Touring Map
---
[ Follow Ups ] [ Post Followup ] [ Ukiyo-e Q & A ]
---
Posted by Judy Hahn (67.253.253.28) on May 03, 2021 at 03:27:48: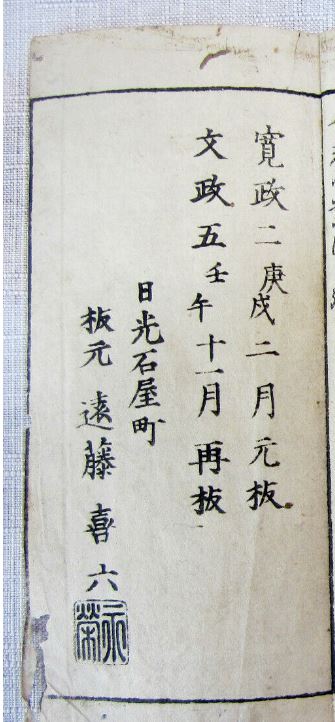 https://data.ukiyo-e.org/uploads/images/c8df4aa90487893845e9251d9f799cd3.jpg
This the title page of a touring map of some part of Japan, supposed to be originally printed in 1780, reprinted in 1823.
Could someone please tell me what information it has?
Postings 2 and 3 show some of the map, including some temple or shrine area. Does anyone recognize it or can identify it?
Thank you so much
Judy



---
---