Re: Woodblock search
---
[ Follow Ups ] [ Post Followup ] [ Ukiyo-e Q & A ]
---
Posted by Alec W. (174.105.163.103) on May 11, 2021 at 02:38:19:
In Reply to: Woodblock search posted by Ken H on May 11, 2021 at 00:52:00: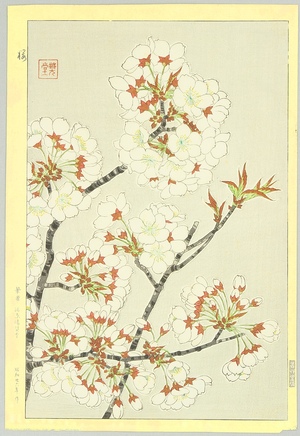 https://data.ukiyo-e.org/artelino/scaled/29302g1.jpg
The artist is Shōdō Kawarazaki 河原崎 奨堂 (1889-1973). This design is entitled "Sakura" 桜 ("Cherry"). Like all of Shōdō's prints, it was published by Unsōdō 芸艸堂 of Kyoto. I'm not 100% certain of the date on the print, but I think it is Shōwa 26 昭和廾六 (1951).
Also see:
https://ukiyo-e.org/image/artelino/29302g1
-A


---
---