Unknown Original Woodblock Print
---
[ Follow Ups ] [ Post Followup ] [ Ukiyo-e Q & A ]
---
Posted by Pete (24.169.30.184) on May 12, 2021 at 03:33:31: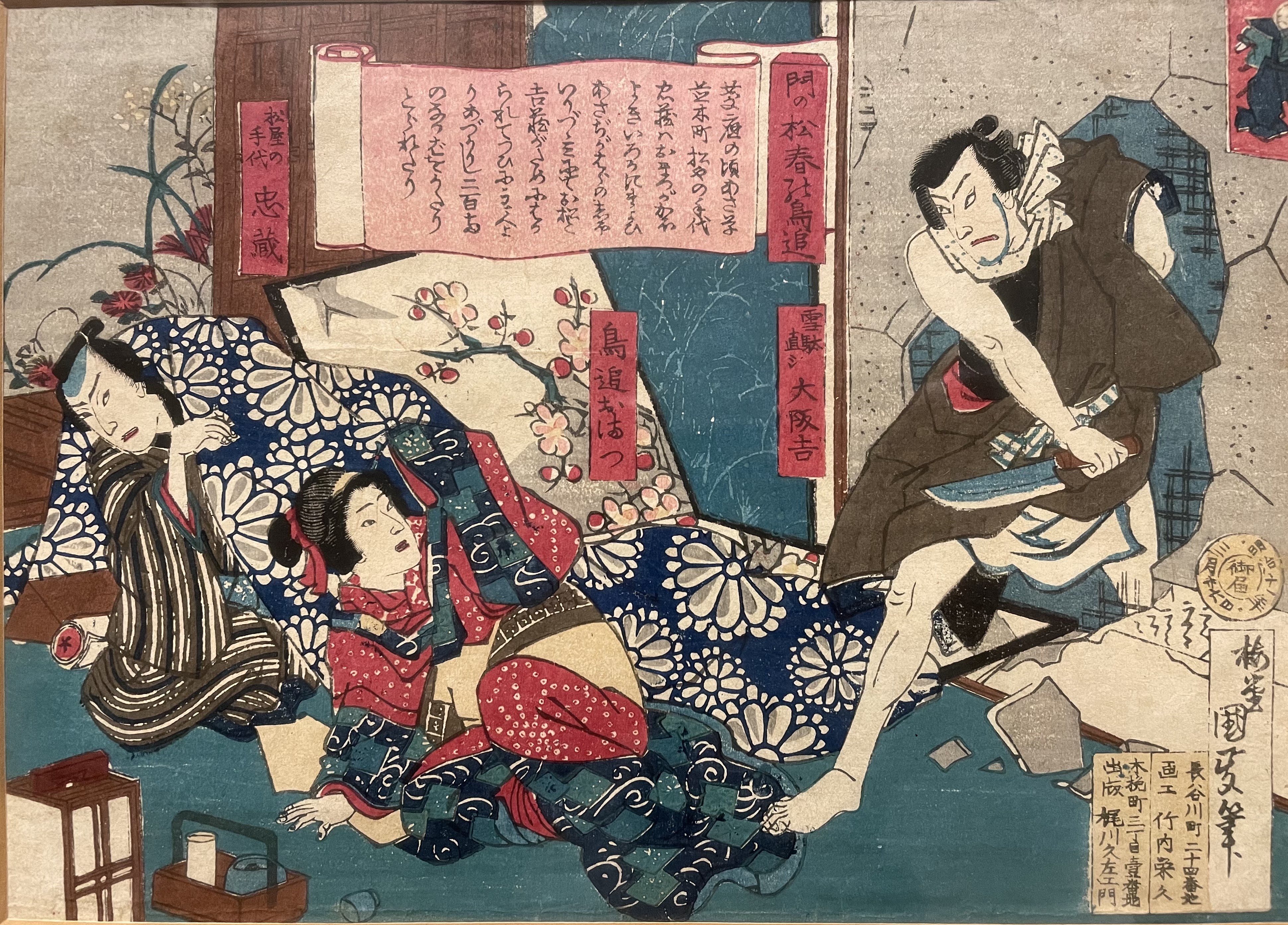 https://data.ukiyo-e.org/uploads/images/5f0fe31ab98ff3ed3a0771a22cf2712d.jpg
Hello, I have a few original woodblock prints in frames. This is one of the prints I cannot find online through an image search. If anyone has any information on the artist or era, it would be much appreciated. Thank you.


---
---