Re: Utagawa Hiroshige Triptych?
---
[ Follow Ups ] [ Post Followup ] [ Ukiyo-e Q & A ]
---
Posted by Alec W. (174.105.163.103) on May 13, 2021 at 03:52:15:
In Reply to: Utagawa Hiroshige Triptych? posted by Pete on May 12, 2021 at 19:47:12: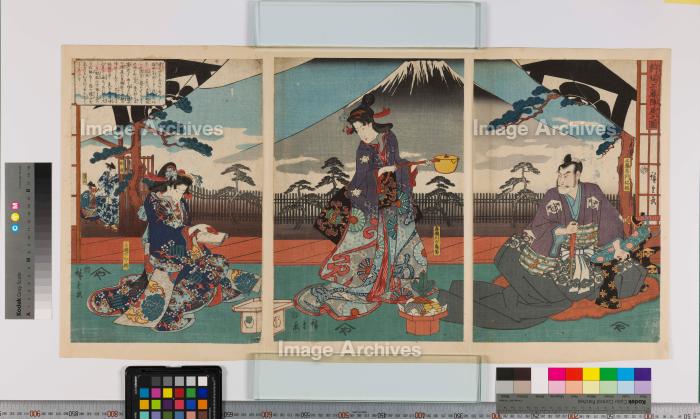 https://data.ukiyo-e.org/uploads/images/d9e77a5997a25f6eb6d9a1ffa1fba39d.jpg
You have the right two sheets of a triptych entitled "Kariba Kudō jinya no zu" 狩場工藤陣屋之図, published by Shimaya Tetsuya 志摩屋鉄弥, c. 1842-1846.
Portland Art Museum has the right sheet and some good info:
http://www.portlandartmuseum.us/mwebcgi/mweb.exe?request=record;id=46777;type=101
The left two sheets are catalogued in the ARC database:
https://www.dh-jac.net/db/nishikie/results.php?f2=H-22-1-3-46.&enter=portal&lang=en
And finally here is an image of the full triptych:
https://images.dnpartcom.jp/ia/workDetail?id=ACI002X0008
Whether or not you should keep it I can't say, but I'm sure there are many who would be pleased to have it!
-A


---
---