Re: Need Help Identifying a print
---
[ Follow Ups ] [ Post Followup ] [ Ukiyo-e Q & A ]
---
Posted by Alec W. (174.105.163.103) on May 15, 2021 at 19:28:04:
In Reply to: Re: Need Help Identifying a print posted by Michael O on May 15, 2021 at 17:48:20: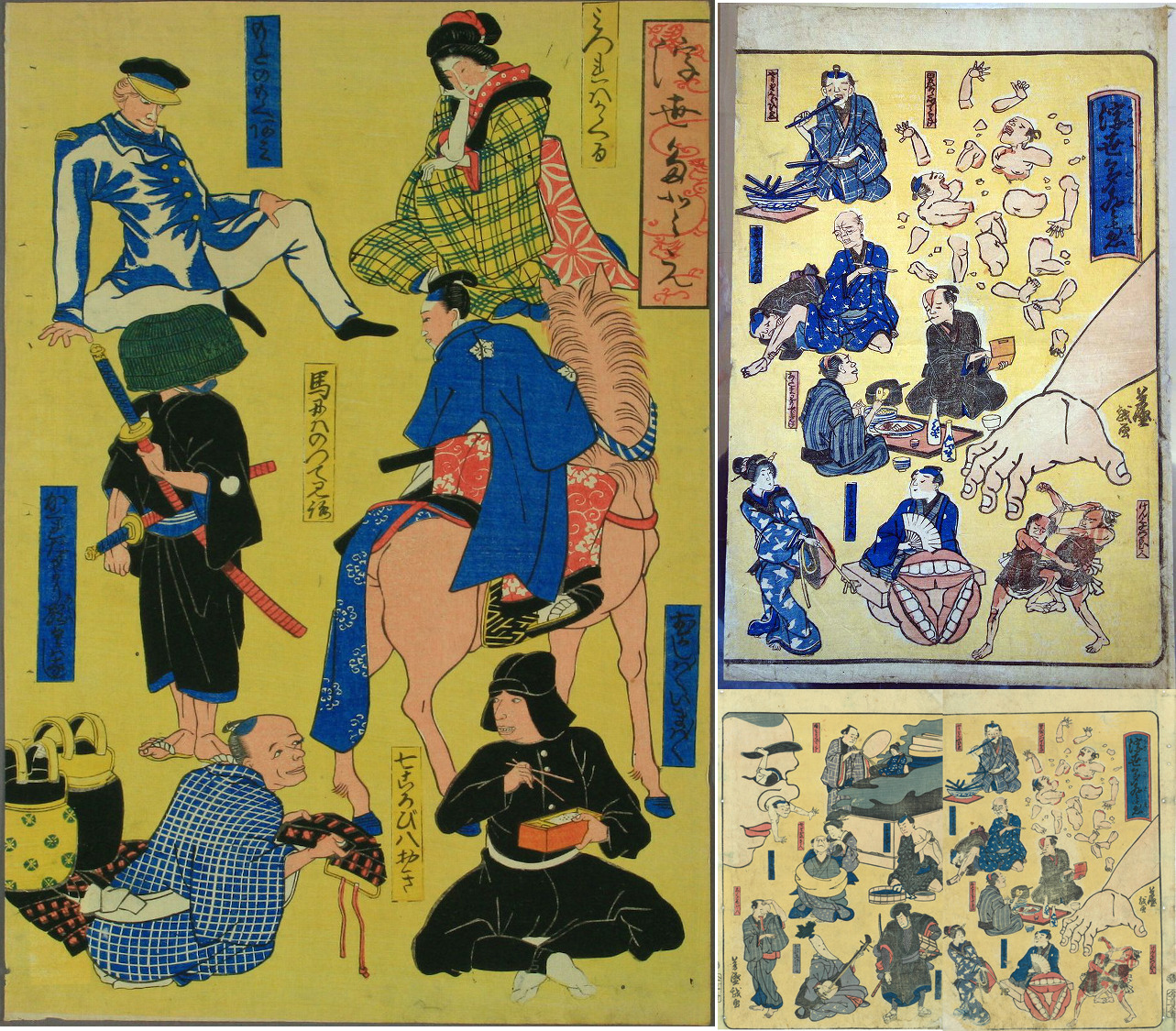 https://data.ukiyo-e.org/uploads/images/35bbfa81bf21b4e9edd9a657ec27edd3.jpg
The title -- perhaps a series title -- is "Ukiyo tato-e" 浮世たとえ. I can find three other designs bearing the same title, both looking plausibly related to your print.
One is a diptych, signed by Yoshimori, published by Ōtaya Takichi 太田屋多吉, and dated to 1862. Of the other designs I've only found one sheet, one signed by Yoshimori and the other unsigned.
My guess is that all four of these designs belong to a series together, but I haven't found any documentation to that effect.
-A
Some links:
https://www.wul.waseda.ac.jp/kotenseki/html/chi05/chi05_04019/index.html
http://watanabehideki.blog.shinobi.jp/%E6%9C%AA%E9%81%B8%E6%8A%9E/%E9%AA%A8%E8%91%A3%E5%B8%82%E6%95%A3%E6%AD%A9
https://page.auctions.yahoo.co.jp/jp/auction/o475412328


---
---