Questions about Kunisada Chushingura Pri
---
[ Follow Ups ] [ Post Followup ] [ Ukiyo-e Q & A ]
---
Posted by Michael O (73.193.74.149) on May 18, 2021 at 20:46:34: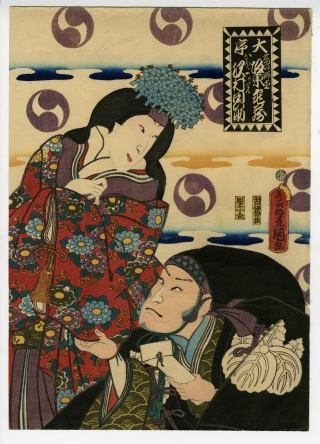 https://www.japanese-finearts.com/item/item_images/35/A1-95-312-01/1-95-312-01_320.jpg
Here is a copy of a Kunisada Chushingura print. Can anyone identify the actors/roles from the kanji in the cartouche? I do not think there is a series title in the cartouche but correct me if that is mistaken. Also, what are the characters that precede Toyokuni ga in the signature cartouche? The Publisher: Iseya Kanekichi; Blockcutter: Horikô Ko-Kin; date: 1864? Thoughts on the play/performance pictured? Any help would be appreciated.


---
---