Actor identity questions
---
[ Follow Ups ] [ Post Followup ] [ Ukiyo-e Q & A ]
---
Posted by Michael O (73.193.74.149) on May 19, 2021 at 04:28:56: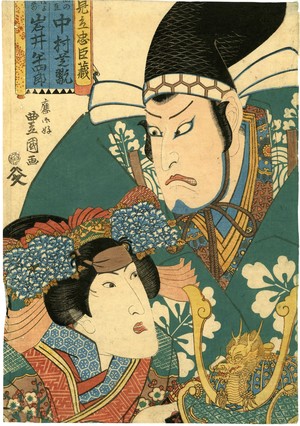 https://data.ukiyo-e.org/uploads/scaled/76bd2a5b26e95d9d7ddebcb8b87cee13.jpg
Attached is a print from a series entitled Mitate Chushingura by Toyokuni II.
It dates from 1832-1834. Can anyone identify the actors in the print? I believe the roles are Kaoyo and Morono. Any other information about the print would be greatly appreciated. Thanks all.



---
---