Re: Actor identity questions
---
[ Follow Ups ] [ Post Followup ] [ Ukiyo-e Q & A ]
---
Posted by Michael O (73.193.74.149) on May 20, 2021 at 07:04:53:
In Reply to: Re: Actor identity questions posted by Alec W. on May 20, 2021 at 06:08:01: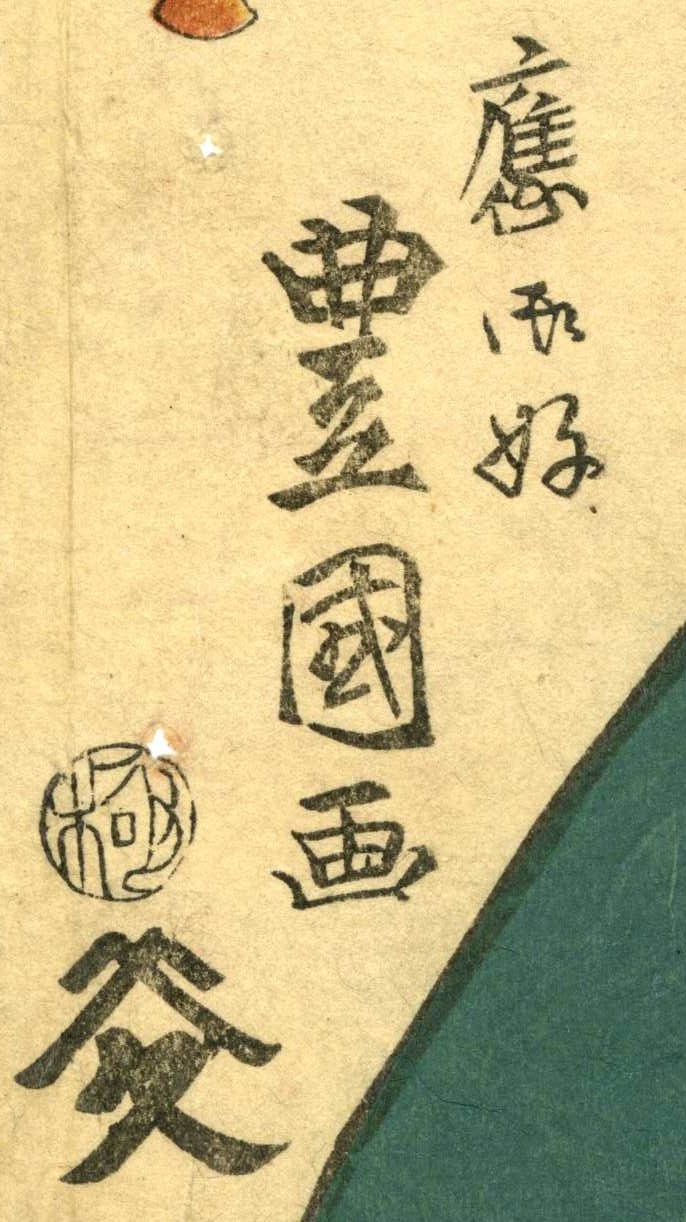 https://data.ukiyo-e.org/uploads/images/7a235ba58aa30757a96d18e37e6c1857.jpg
Thank you for the help-- I attach a close-up of the signature on the print I asked about. The closest signature I could find on line was at the MFA:
https://collections.mfa.org/objects/464040/lucky-things-that-start-with-the-syllable-fu?ctx=c02cf56f-7d76-4aeb-b56e-0380073907fb&idx=57
The signature on the MFA print is: 御好ニ付豊国画 which they read as Okonomi ni tsuki Toyokuni ga.
I appreciate all the help. I have one more reference to check so I may have more information later.
Michael
---
---