Looking for info on ehon blocks
---
[ Follow Ups ] [ Post Followup ] [ Ukiyo-e Q & A ]
---
Posted by Jenette Sellin (72.34.102.58) on May 22, 2021 at 04:28:04: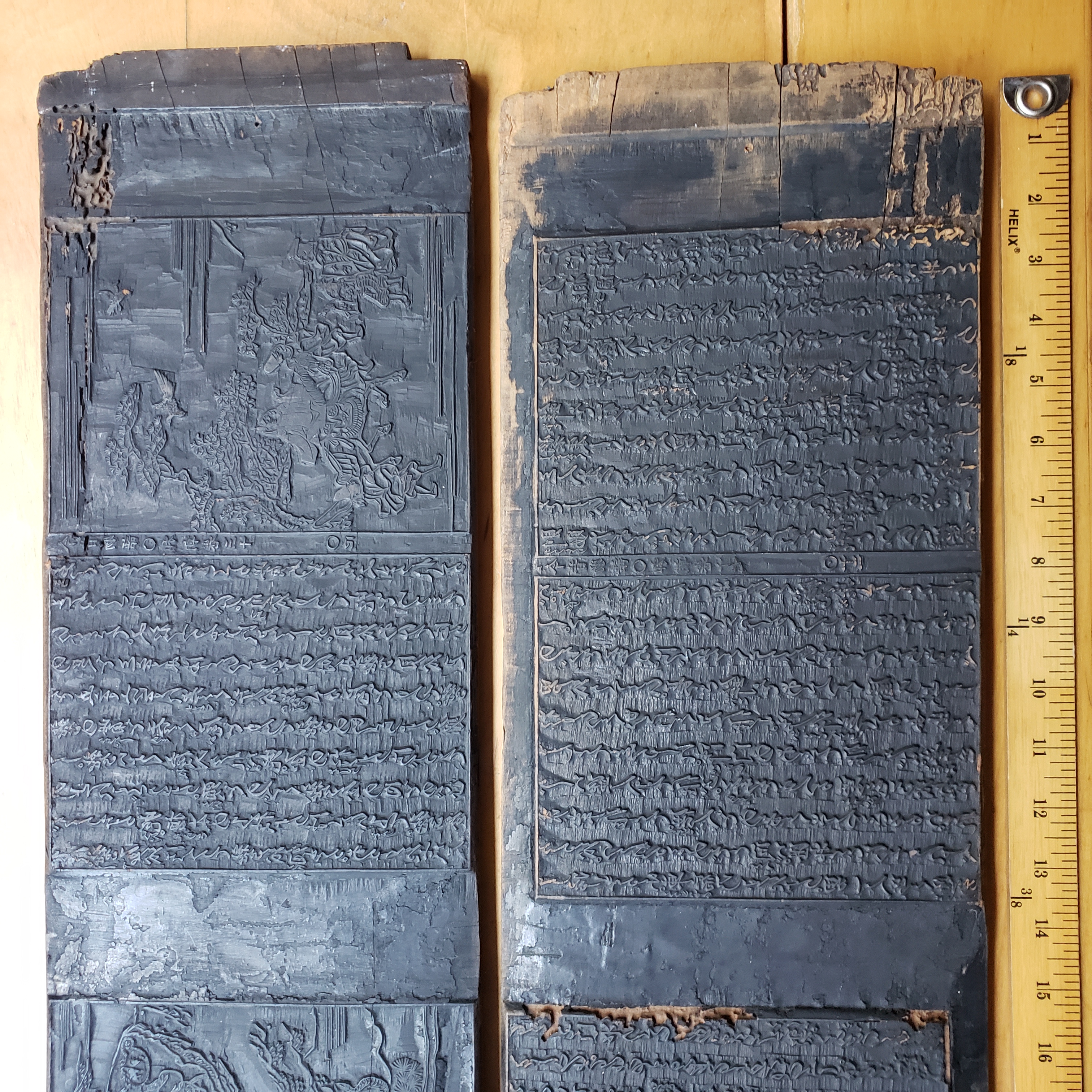 https://data.ukiyo-e.org/uploads/images/48e8c11472acb219557b3431ec8caec0.jpg
I came across these blocks at a yard sale in San Francisco, CA, USA. The last owner had no info on them. They are both double sided and include text and several images.
The info I have so far:
It looks like there's a book title reading something like 今昔物語 和朝巻十七 ...? Looks like the first four characters read Konjaku Monogatari. The next two read Wacho. And the final three say its Volume 17.


---
---