Unidentified print
---
[ Follow Ups ] [ Post Followup ] [ Ukiyo-e Q & A ]
---
Posted by Flo (2.97.20.118) on May 29, 2021 at 12:17:00: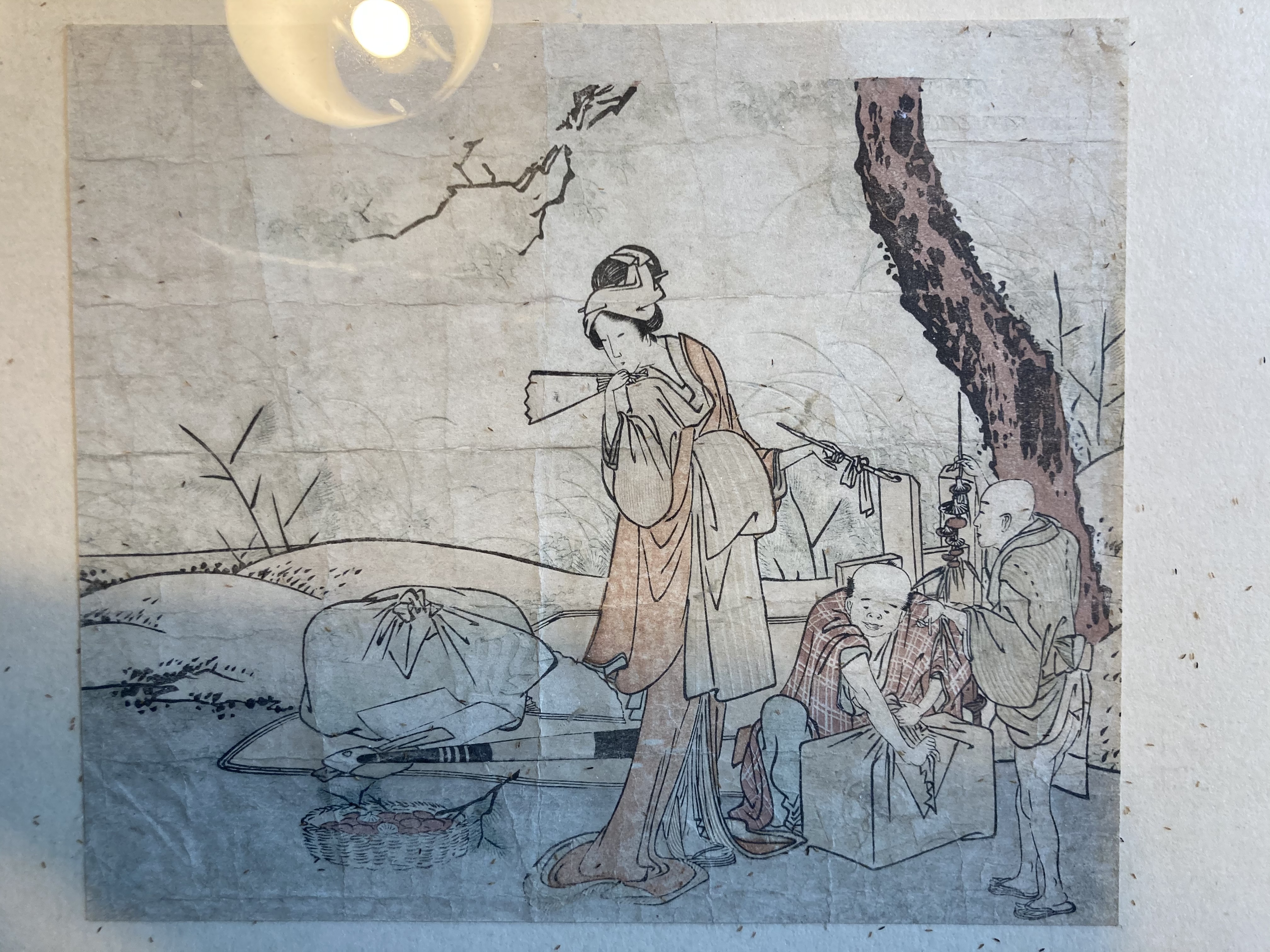 https://data.ukiyo-e.org/uploads/images/86e20cba90bead99b7f0423456cf4255.jpg
Hello,
I have come across a print that appears to be Hokusai but I canít find any information about it. Itís a picture of some people harvesting mushrooms. I tried the ukiyo-e image search and itís not present. From some Googling, there seems to be one print like it, a long one (Iím afraid I donít know the Japanese technical terms for the different print types!) which is in the musee guimet in France. My print seems to be the right hand half of this. Itís been named Ďthe harvesting of mushroomsí. This museum doesnít have an online collection catalogue so I canít find any information whatsoever about the image. I found some books on Hokusai but couldnít find it there either...
I would be grateful even for a guess at the date, or possible belonging to a series, or anything like that. It has no text on it so could not be Hokusai at all - I have just got this idea from this one copy at the musee guimet.
Thanks in advance to any experts who recognise this or can offer any leads. And apologies for my terrible photo and the awful condition the print is in...I plan to get some acid free card and store it properly!



---
---