What is this image
---
[ Follow Ups ] [ Post Followup ] [ Ukiyo-e Q & A ]
---
Posted by Leah Benjamin (71.236.193.61) on June 02, 2021 at 06:07:40: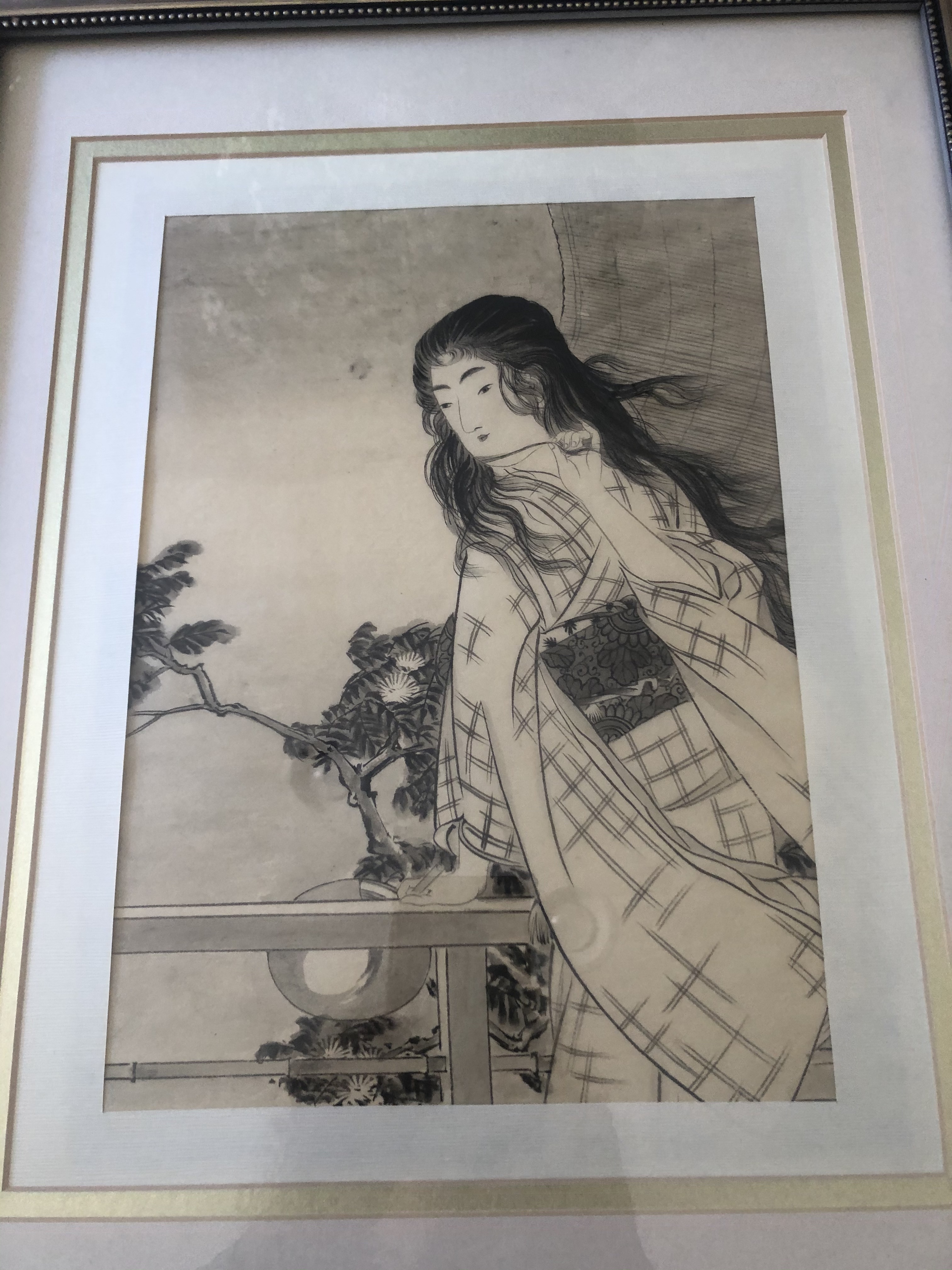 https://data.ukiyo-e.org/uploads/images/608e076b7d504ab60945c5220e5f3b49.jpg
My sister scavenged this object at a yard sale, assured by the owner it was an "authentic and old" print purchased in Japan. She asked me if I could identify it - and I can't. But it doesn't even look like a print to me -- and it doesn't look old or authentic either. The eyebrows and hairline are strange, maybe a poor reproduction of an image produced for foreigners from the early 20th C? Can anyone shed any light on it? Thanks!


---
---