Help identifying silk print
---
[ Follow Ups ] [ Post Followup ] [ Ukiyo-e Q & A ]
---
Posted by Heather (99.182.115.126) on June 14, 2021 at 01:05:50: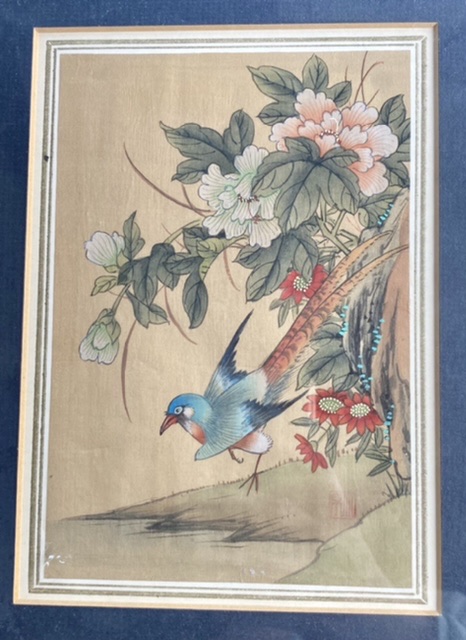 https://data.ukiyo-e.org/uploads/images/4ff61eb1143e7606f51aa681d9a88f39.jpg
Hello,
My husband and I found this beautiful (print?) at a thrift store because we thought it was beautiful! Upon closer inspection, it seems to be silk attached to paper with a stamped "frame". It's been professionally framed and has a tag on the back that says "Campion Gallery 1404 Highland Ave Needham, MA 02192 Phone 444-4460". The artist is so skillful, they style and colors are amazing. We would love to know more about the artist if at all possible. Thanks in advance for your help!


---
---