Re: Any info on this print?
---
[ Follow Ups ] [ Post Followup ] [ Ukiyo-e Q & A ]
---
Posted by Alec W. (174.105.163.103) on June 15, 2021 at 22:49:10:
In Reply to: Any info on this print? posted by Tina on June 15, 2021 at 16:03:42: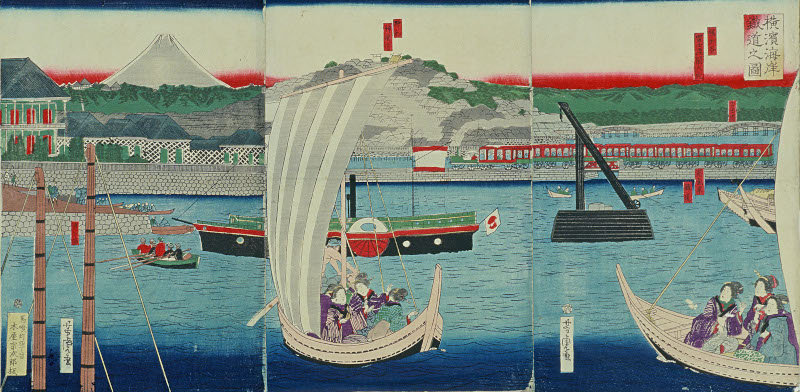 https://data.ukiyo-e.org/uploads/images/535f43c7fddef67ea0a35d50b31e7ad8.jpg
Hi Tina --
I posted some information when you asked about this print a few days ago... in case you missed the reply, here it is again:
---
It's a view of the Yokohama coastal railway, designed by Utagawa Yoshitora 歌川芳虎, and entitled "Yokohama kaigan tetsudō no zu" 横浜海岸鉄道之図. There's an impression of this at the Tokyo Gas Museum:
https://www.gasmuseum.jp/gallery/201604kaika/
I can't quite make out the date/censor seals, but this would certainly be early 1870s.
More prints on this topic:
https://www.library.metro.tokyo.lg.jp/portals/0/edo/tokyo_library/english/bunmeikaika/page2-1.html
Best,
-Alec


---
---