Any idea on this Hirosada's print?
---
[ Follow Ups ] [ Post Followup ] [ Ukiyo-e Q & A ]
---
Posted by Andrea T. (218.42.207.60) on June 19, 2021 at 16:43:04: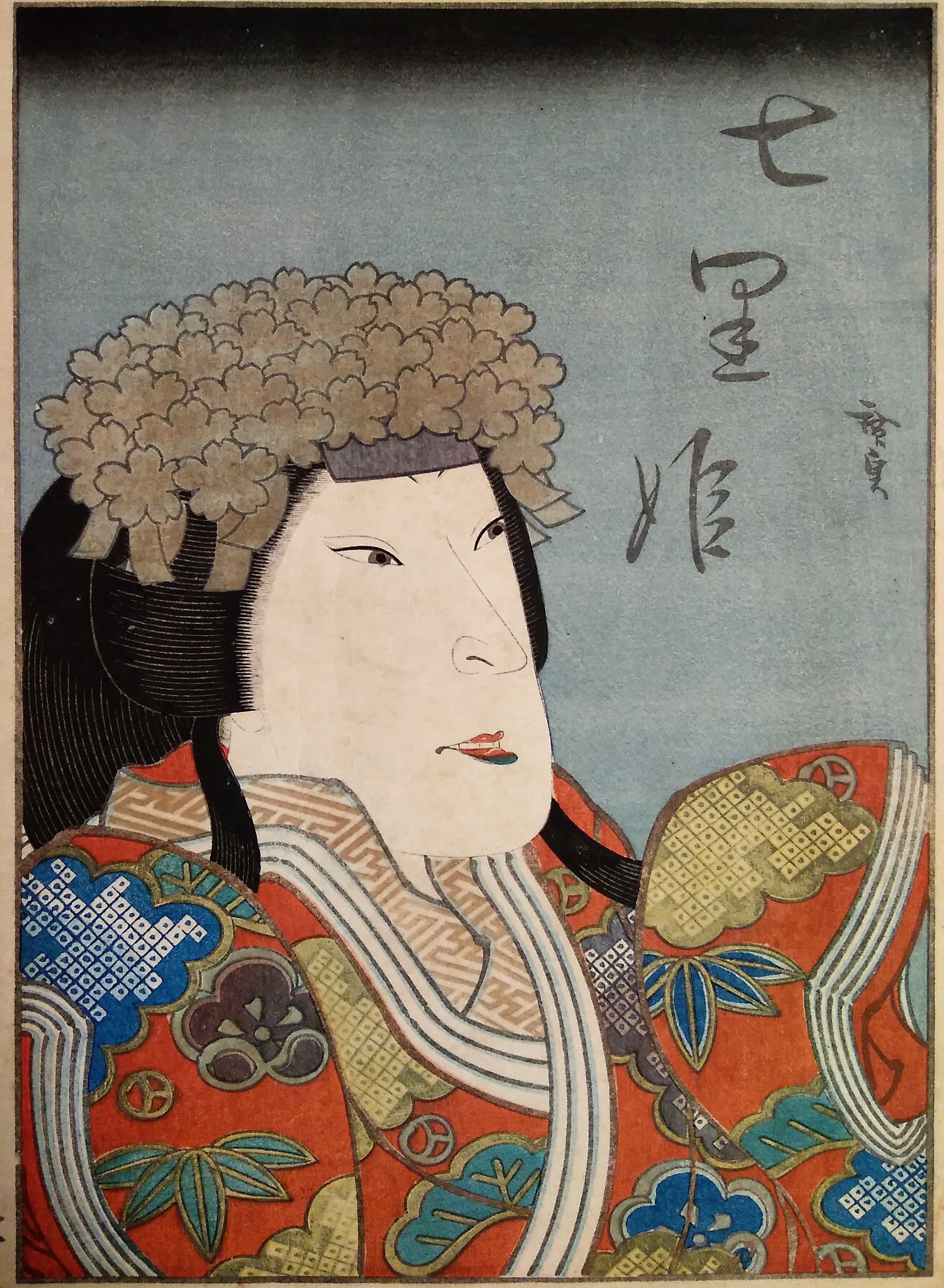 https://data.ukiyo-e.org/uploads/images/cceda41d9f1ac075e9cdc99147813ec5.jpg
I just got this Ukiyoe print from Hirosada but I can't figure out who the represented subject is. It should be a Kabuki actor named Nakamura impersonating a female character I can't figure out, being Japanese cursive not easy to understand. I came up only with the third character, "princesses", but not sure on the first and second (they seem "seven" and "snow" to me).
In the lower left corner there is an ideogram that stays for "down" (下) so pro it belongs to a pair of prints.
Any idea or reference?
Thank you in advance.


---
---