Kunisada II print? Hanai?
---
[ Follow Ups ] [ Post Followup ] [ Ukiyo-e Q & A ]
---
Posted by Yourboy (86.106.157.231) on June 21, 2021 at 21:41:19: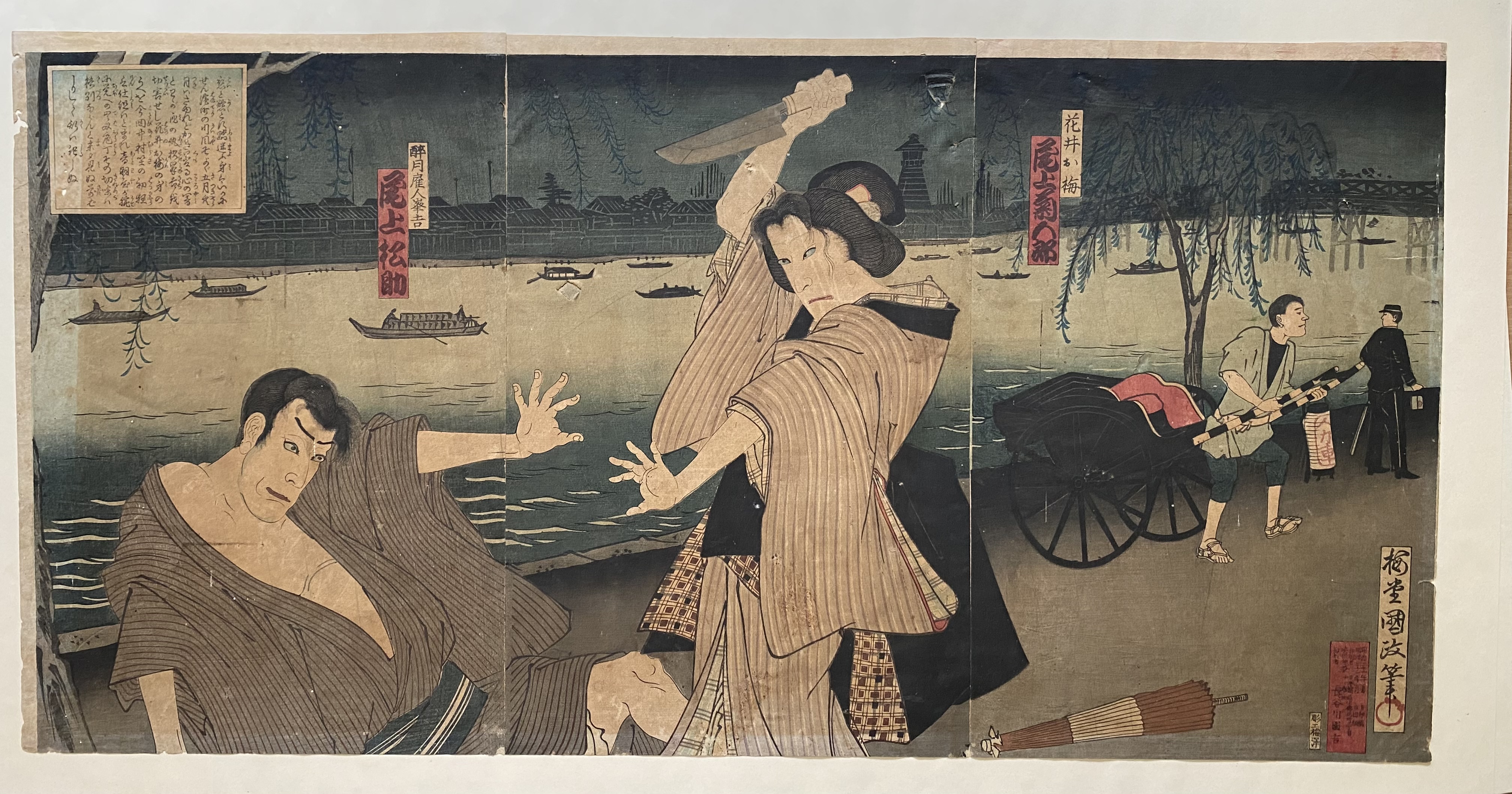 https://data.ukiyo-e.org/uploads/images/96aa65f51705510505f5cad99be29188.jpg
Would appreciate some help in identifying this print please.
The seal looks like it could be Kunisada II? From trying to translate some of the writing the woman may be Hanai Oume? I saw a similar print by yoshitoshi named 'hanai oume killing kamechi' perhaps this is another depiction? Could the water in the background also be lake Kussharo? I maybe way off!


---
---