Re: ID of artist and actor for print
---
[ Follow Ups ] [ Post Followup ] [ Ukiyo-e Q & A ]
---
Posted by Alec W. (174.105.163.103) on June 26, 2021 at 06:07:57:
In Reply to: ID of artist and actor for print posted by Laurie Barnes on June 23, 2021 at 22:15:46: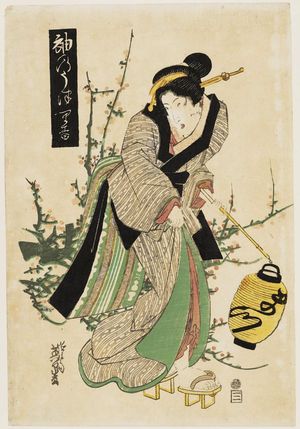 https://data.ukiyo-e.org/mfa/scaled/sc222145.jpg
The artist is Keisai Eisen. This design comes from a series entitled "Sode no utsurika" 袖のうつり香, published by Mikawaya Seiemon 三河屋清右衛門.
MFA Boston has an impression of a different design from the series:
https://collections.mfa.org/objects/209925
The pictured figure does not seem to be an actor, but rather an anonymous pretty lady.
-A


---
---