Help identify seal
---
[ Follow Ups ] [ Post Followup ] [ Ukiyo-e Q & A ]
---
Posted by Julien (77.198.160.22) on June 30, 2021 at 18:19:52: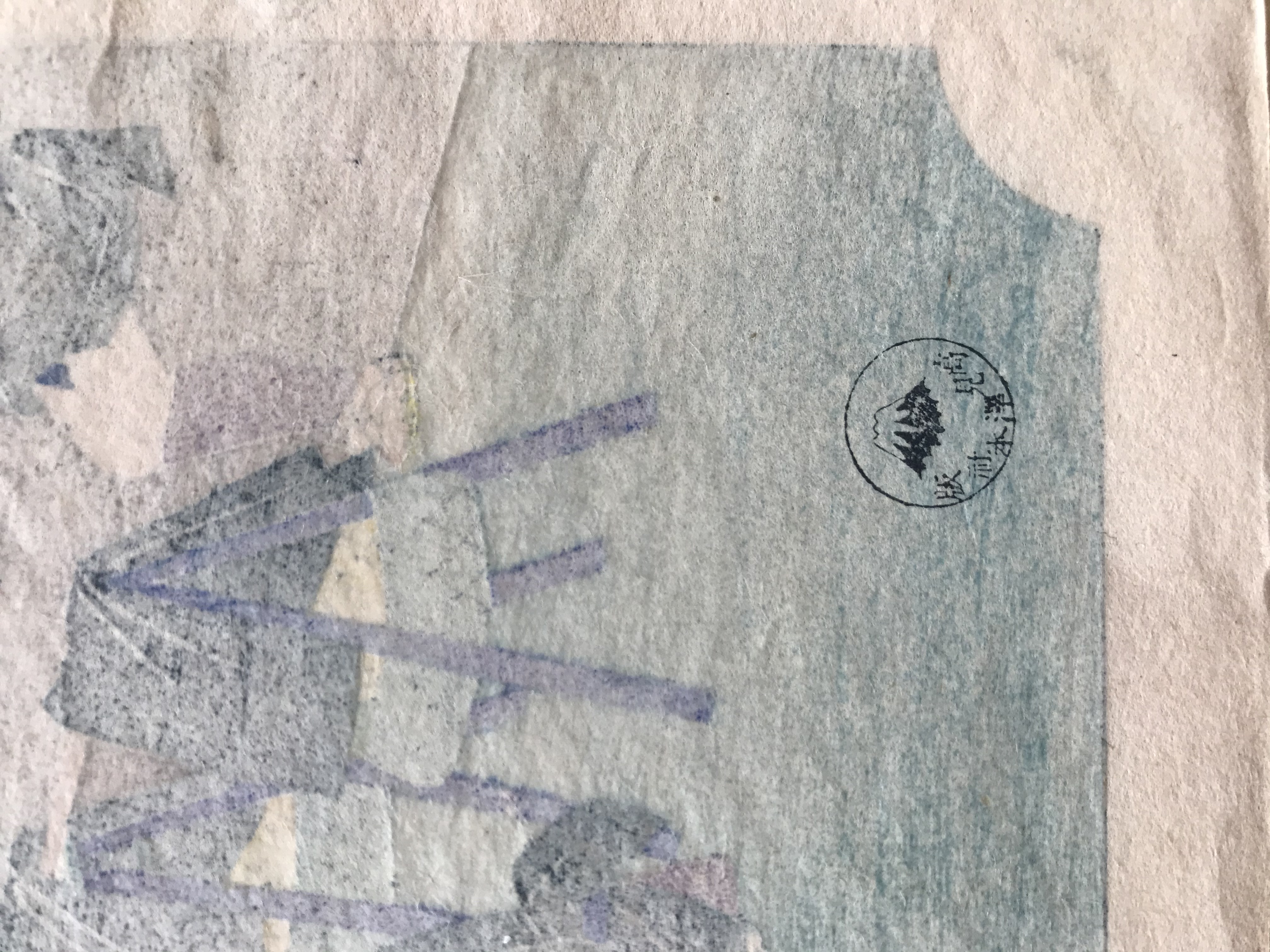 https://data.ukiyo-e.org/uploads/images/5d68689c79ba2708add8abc18b066064.jpg
Hello,
Does someone know what is this seal. It's on the back of a reprint from hiroshige : Early Departure of a Daimy˘ (Seki, honjin hayadachi), from the series Fifty-three Stations of the T˘kaid˘ Road (T˘kaid˘ gojűsan tsugi no uchi)
Many tx for the help !!
Cheers
---
---