Re: Mysterious Japanese woodblock?
---
[ Follow Ups ] [ Post Followup ] [ Ukiyo-e Q & A ]
---
Posted by Hans Olof Johansson (83.252.64.52) on July 16, 2021 at 21:48:09:
In Reply to: Mysterious Japanese woodblock? posted by Renate on July 13, 2021 at 14:09:45: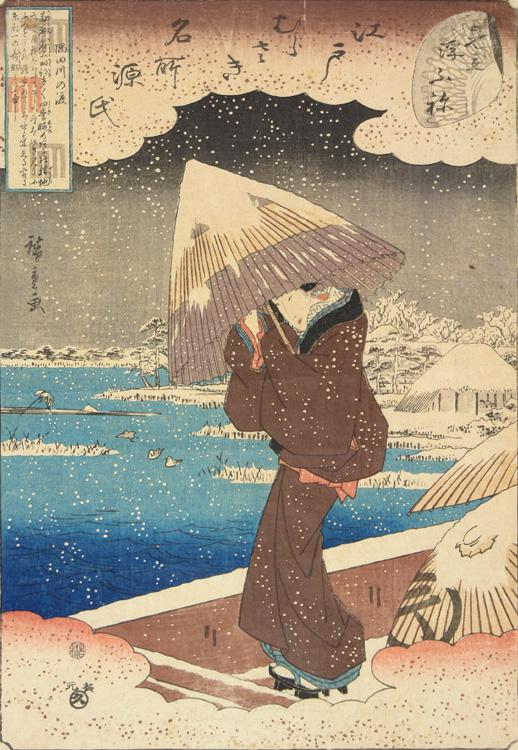 https://data.ukiyo-e.org/chazen/images/80bafe9d491934bcbd08016e9c357cf5.jpg
Renate,
Obviously it isn't an original Hiroshige print, and it doesn't appear to be a reproduction or reprint of one. The original print designed by Hiroshige (see above) belongs to a series depicting famous places in Edo with references to chapters of Genji, in this case probably to the Ukibune chapter. Unlike in your pastiche, the woman in the original print is standing on a river boat ("ukibune").
As indicated by the censor's seal (Yoshimura) the original print was published between 1843 and 1846. I have no idea when your pastiche was produced, though.
Best regards,
Hans Olof



---
---