Re: Help identify?
---
[ Follow Ups ] [ Post Followup ] [ Ukiyo-e Q & A ]
---
Posted by Hans Olof Johansson (83.252.64.52) on July 19, 2021 at 22:47:50:
In Reply to: Re: Help identify? posted by Alex B on July 19, 2021 at 16:58:47: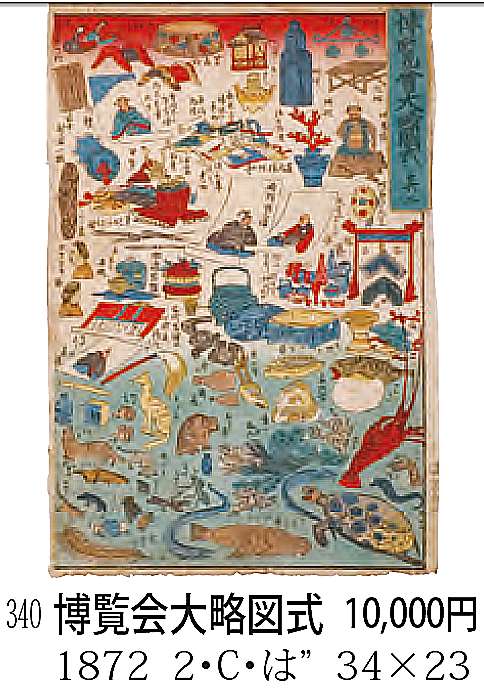 https://data.ukiyo-e.org/uploads/images/cab92606df321b0e17fa1645e8566bf3.jpg
Alex,
I was probably rather lucky, then, but unfortunately I can't tell you much about the print. Apparently it's from a series of prints with the title "Hakurankai-dai ryakuzu-shiki" ("博覧会大略図式" with a few of the old kanji replaced by more modern ones and meaning something like "Large exhibition in abridged outline style").
I found another print from the series in a file on the internet (see above), but without information on the artist. The year of publication seems to be 1872, though.
Best regards,
Hans Olof


---
---