Re: no signature, part of triptych - any
---
[ Follow Ups ] [ Post Followup ] [ Ukiyo-e Q & A ]
---
Posted by Alec W. (174.105.163.103) on July 22, 2021 at 23:58:00:
In Reply to: no signature, part of triptych - any hel posted by Rick Wilk on July 22, 2021 at 22:43:55: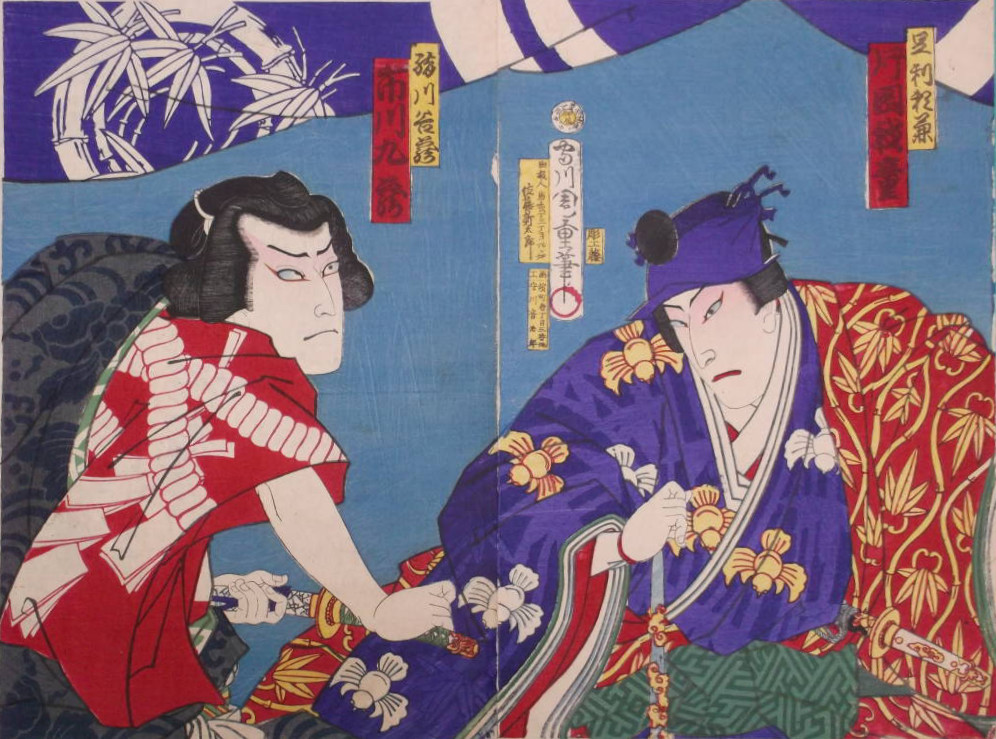 https://data.ukiyo-e.org/uploads/images/29f7ba2dd63a93ce5f6f0955ce2fd62a.jpg
Close -- it's by Chikashige.
Here's two sheets worth of it:
https://page.auctions.yahoo.co.jp/jp/auction/b540629011
The date looks like maybe Meiji 12 or 13, and the publisher Satō Shintarō 佐藤新太郎 (though the address in the colophon is slightly different than the one given by Marks).
Also see here:
https://www.uebersee-museum.de/en/exhibitions/special-exhibitions/retrospect/
I've not been able to readily locate a full triptych.
-A


---
---