info on meiji toy print
---
[ Follow Ups ] [ Post Followup ] [ Ukiyo-e Q & A ]
---
Posted by Judy Hahn (71.126.114.80) on August 30, 2021 at 23:21:41: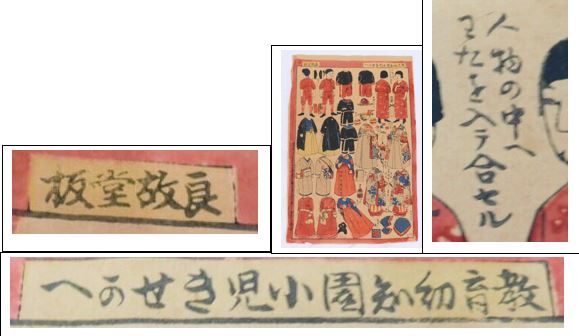 https://data.ukiyo-e.org/uploads/images/514df320ac999bb75f882421f2a00794.jpg
This is a cute toy print of paper dolls, apparently from the Meiji era, given the inclusion of western style clothes. Help on identifying the artist and title, and the bit of information given next to the girl would be greatly appreciated. Thank You!


---
---