Mystery artist
---
[ Follow Ups ] [ Post Followup ] [ Ukiyo-e Q & A ]
---
Posted by Aileen S (73.70.98.72) on September 05, 2021 at 06:22:52: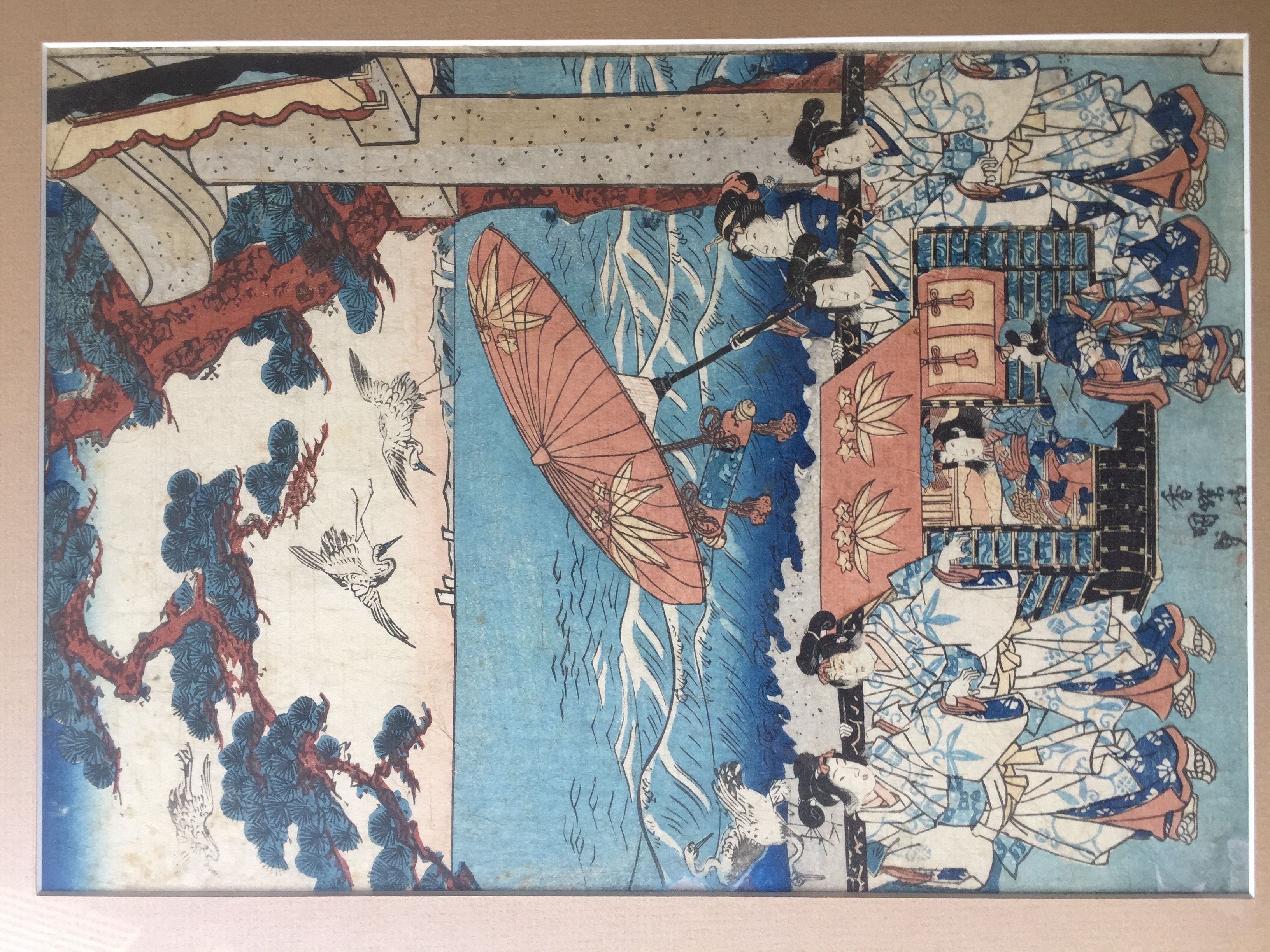 https://data.ukiyo-e.org/uploads/images/da13252d0a2d93fde75d6c319a0e741d.jpg
Hello -- I wonder if you can identify the artist of this print. I found this at an estate sale, and there was some idea that it may have been part of a triptych, but I'm not sure.only a rumor. It appears to have been poorly framed -- I found it is mounted on a backer board with the print's border trimmed off -- surely this is damage? Any input would be welcome. Thank you!


---
---