Kunimasa IV triptych, looking for more i
---
[ Follow Ups ] [ Post Followup ] [ Ukiyo-e Q & A ]
---
Posted by bletsch (37.19.210.76) on September 30, 2021 at 03:08:22: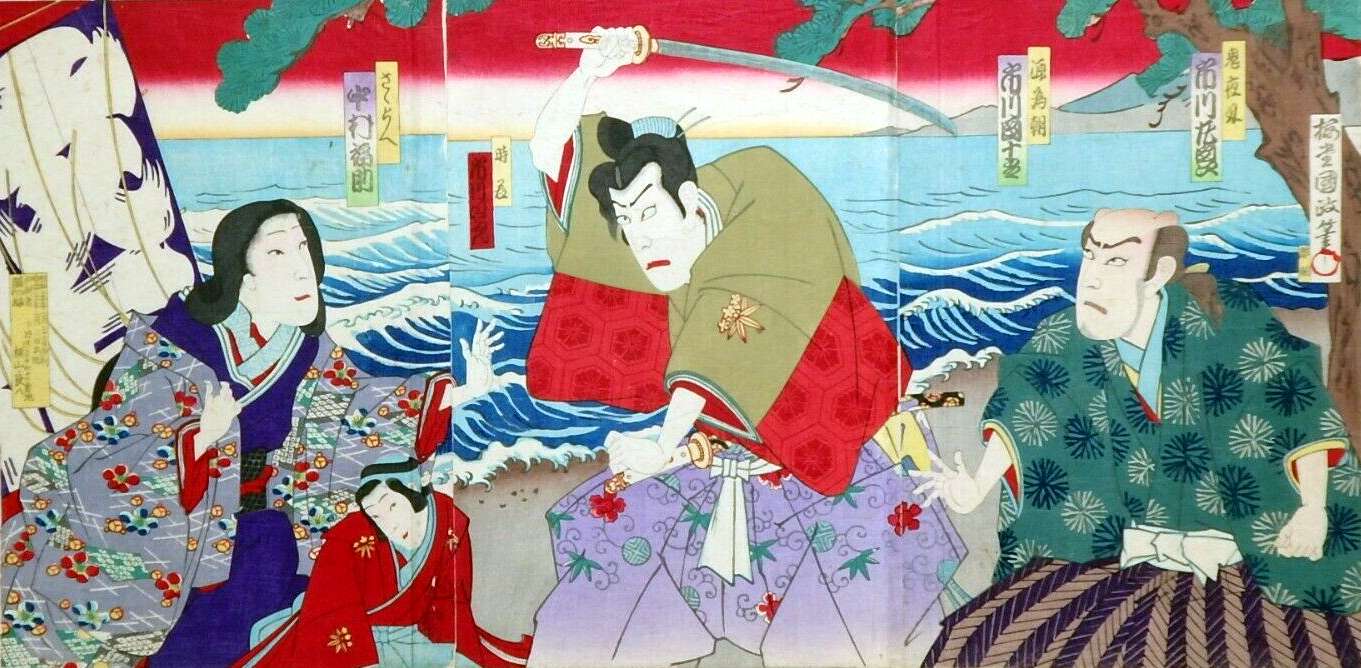 https://data.ukiyo-e.org/uploads/images/854e58e534bb83b1fb787cde237324d5.jpg
Can anyone tell me anything about what is being depicted in this print? I purchased this on ebay, and the seller labeled it as Kunimasa IV, 1888, from the play Nanioshima Homare no Tsuyoyumi (名大島功誉強弓). If possible I would like to find out more information about the play and what is happening in this scene. I did manage to find a pdf copy of the play here: https://dl.ndl.go.jp/info:ndljp/pid/877141
However the output of google translate does not shed much light.
---
---