Ichikawa Danjuro… and others in family?
---
[ Follow Ups ] [ Post Followup ] [ Ukiyo-e Q & A ]
---
Posted by Jonathan (51.9.217.95) on October 11, 2021 at 21:42:54: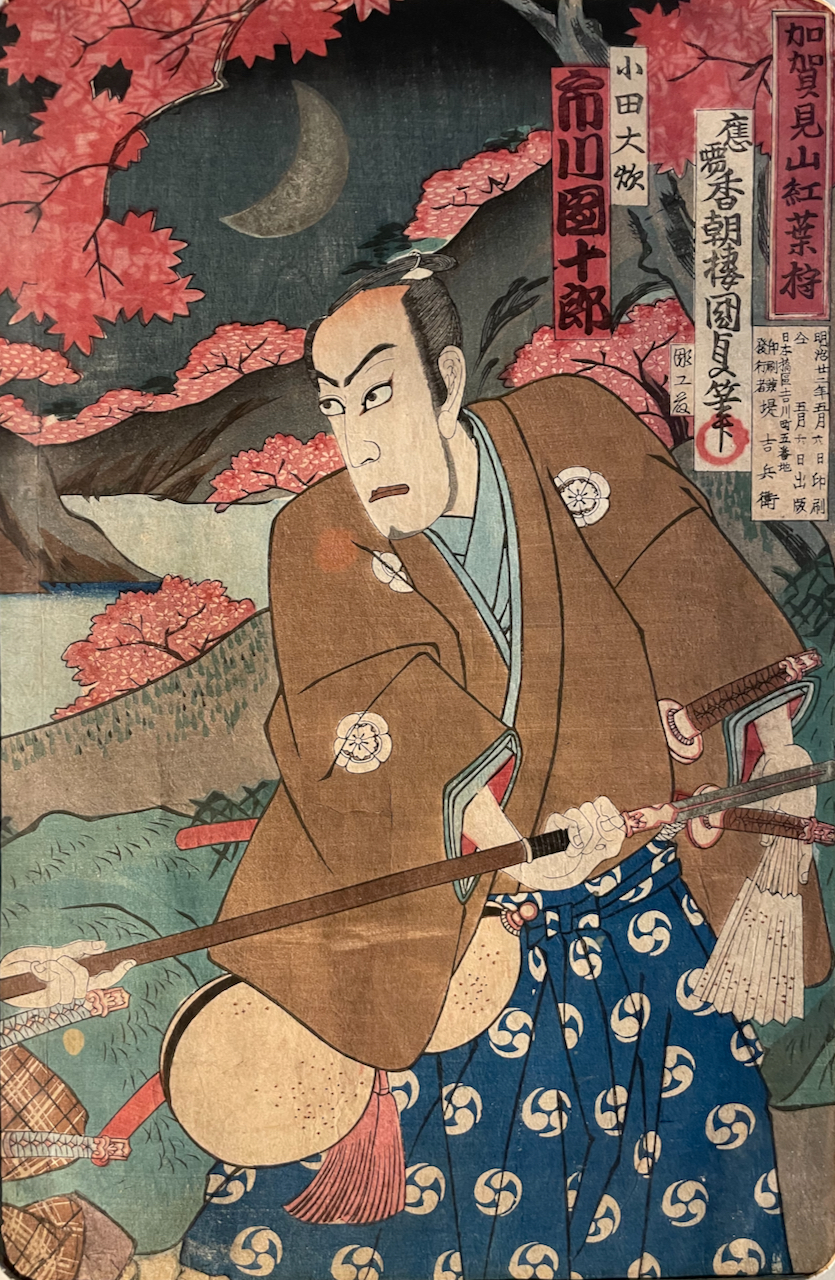 https://data.ukiyo-e.org/uploads/images/d892d66287d08900e03184bf3b97829f.jpg
This is one of two prints I've had for many years (the other in the follow up) which are part of a diptych or triptych. I can read that it pictures Ichikawa Danjuro (which?) and I *think* I can read that the artist signs Kunisada. But I can't read anything else. Doesn't seem to be a censor's stamp- does that imply anything? I'll post a better pic of the larger cartouche which has lengthy text. Not in the database. I'd be grateful for any information, it's come to bug me that when people ask what's shown I can't say!


---
---