Re: Ichikawa Danjuro… and others in fami
---
[ Follow Ups ] [ Post Followup ] [ Ukiyo-e Q & A ]
---
Posted by The other print (51.9.217.95) on October 11, 2021 at 21:45:16:
In Reply to: Ichikawa Danjuro… and others in family? posted by Jonathan on October 11, 2021 at 21:42:54: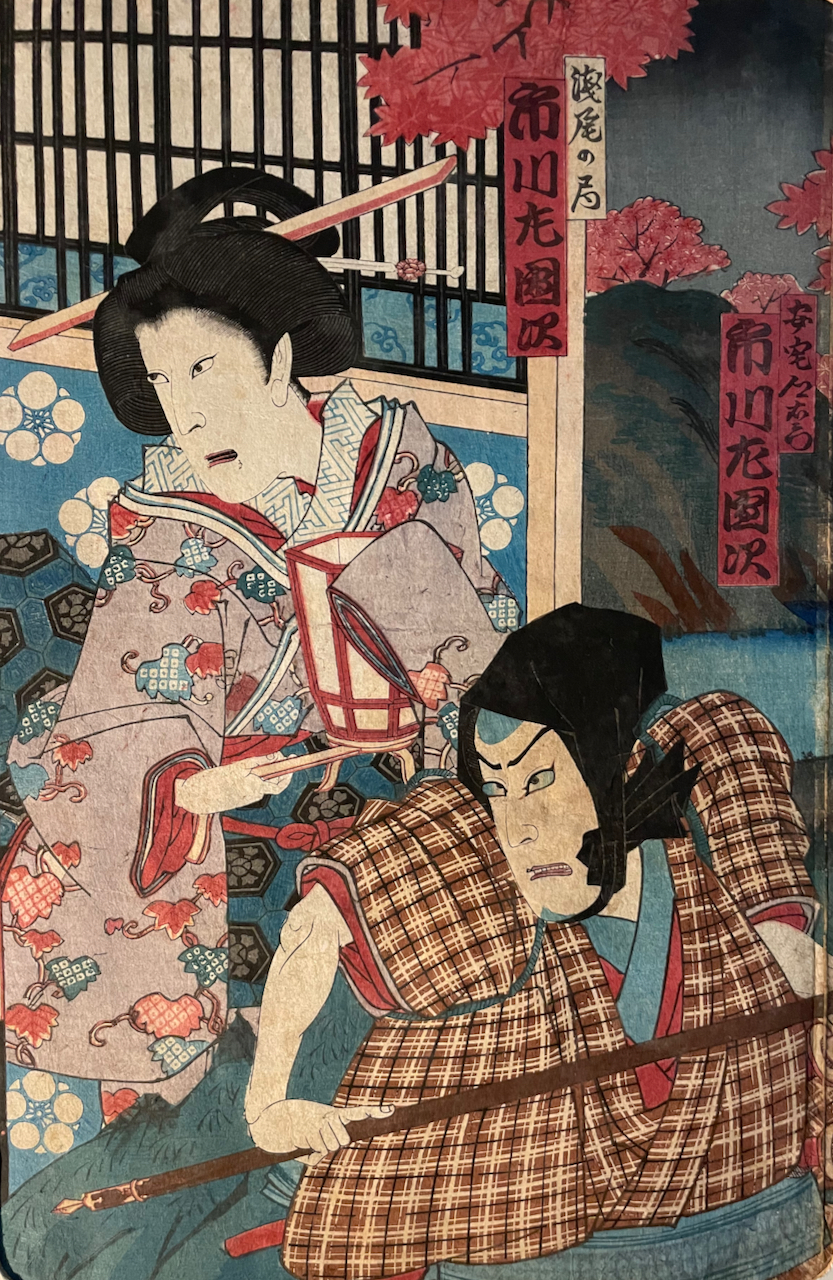 https://data.ukiyo-e.org/uploads/images/8af678f61a049b10646b907174d3a8ac.jpg
The actor's names both look like 'Ichikawa', but I can't read the rest. Wondering if there's a third picture, the way they're both looking over to the side?


---
---