Re: Artist
---
[ Follow Ups ] [ Post Followup ] [ Ukiyo-e Q & A ]
---
Posted by Alec W. (2.25.206.129) on October 22, 2021 at 16:37:50:
In Reply to: Re: Artist posted by Erik Wissing on October 22, 2021 at 15:42:27: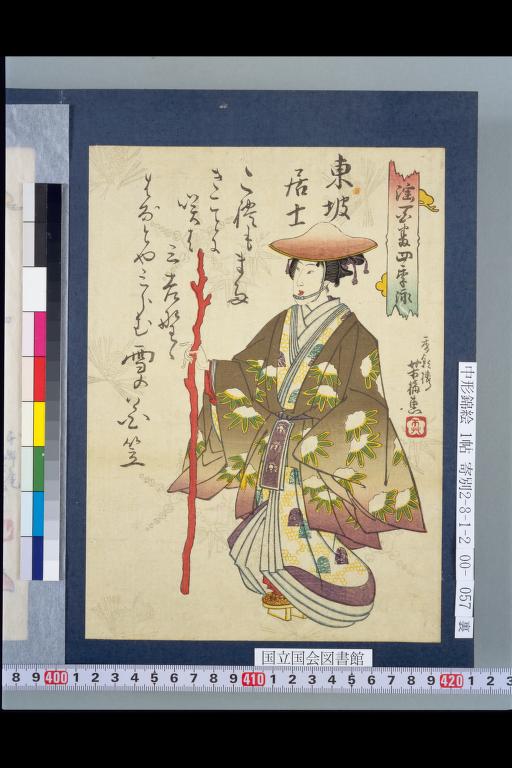 https://data.ukiyo-e.org/uploads/images/e7c622eb218afaae4a5a536d8d7bb4d7.jpg
The artist is Ichiōsai Yoshiume 一鶯斎 芳梅(1819-1879). The information I can find indicates that the series is entitled "Utai hyakuban shiki no nagame" 謡百番四季詠 and was published c. late 1840s.
This design is "Tōba Koji" 東坡居士, apparently the name of a Song dynasty official and poet.
There are 13 images from the series at the National Diet Library, including your design:
https://dl.ndl.go.jp/info:ndljp/pid/1304468?tocOpened=1
The Fine Arts Museum of San Francisco has six:
https://art.famsf.org/search?search_api_views_fulltext=yoshiume
And there's one in the Naprstek Museum:
https://lapis.nichibun.ac.jp/zai/Detail?gid=G1304416
-A


---
---