Unknown Hiroshige Print
---
[ Follow Ups ] [ Post Followup ] [ Ukiyo-e Q & A ]
---
Posted by François de Campredo (90.73.76.110) on October 27, 2021 at 19:02:23: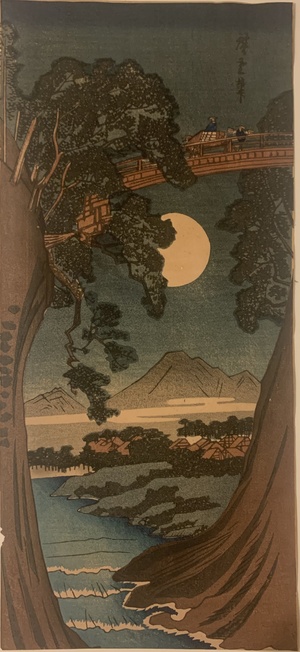 https://data.ukiyo-e.org/uploads/scaled/0c84f79420db65e6c261d6476d65639b.jpg
Hello,
I just got my hand on this print, it looks like the well known diptych, but has a small size and differ at some point.
I can't find any information on it nor if it's part of a known series, or if it's just a 20th century copycat.
I would appreciate if anybody could help me with a source I could compare the print with.
Best Regards,
François de Campredon


---
---