Re: Help identifying the piece and artis
---
[ Follow Ups ] [ Post Followup ] [ Ukiyo-e Q & A ]
---
Posted by Alec W. (2.25.206.129) on October 28, 2021 at 11:05:27:
In Reply to: Help identifying the piece and artist? posted by DavidK on October 28, 2021 at 01:44:55: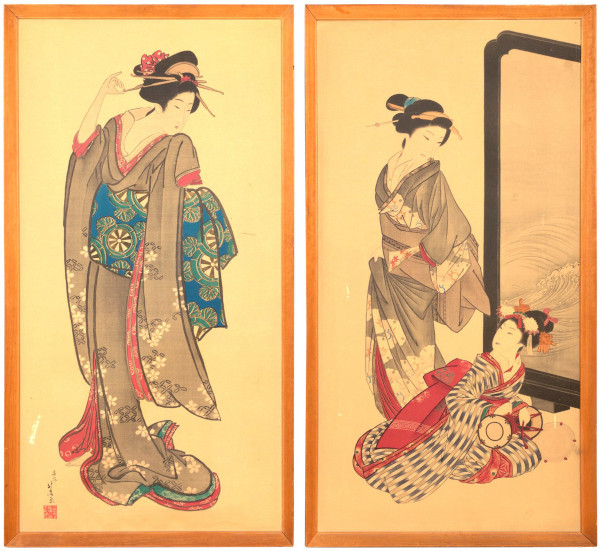 https://data.ukiyo-e.org/uploads/images/c8ed479ac057effc02f50063d2a26678.jpg
Your image is lacking in detail, but with an image search, I found the following retail listing:
https://www.1stdibs.com/furniture/asian-art-furniture/prints/id-f_24978062/
This appears to be a print adaptation of a painting by Teisai Hokuba 蹄斎北馬 (1771-1844).
As a point of reference, here is a painting by Hokuba at the British Museum:
https://www.britishmuseum.org/collection/object/A_1913-0501-0-309
The signature is a little different, but the seal seems to be basically the same.
-A


---
---