Wanting info on woodblock on rice paper
---
[ Follow Ups ] [ Post Followup ] [ Ukiyo-e Q & A ]
---
Posted by Linda (107.185.61.58) on November 07, 2021 at 04:16:07: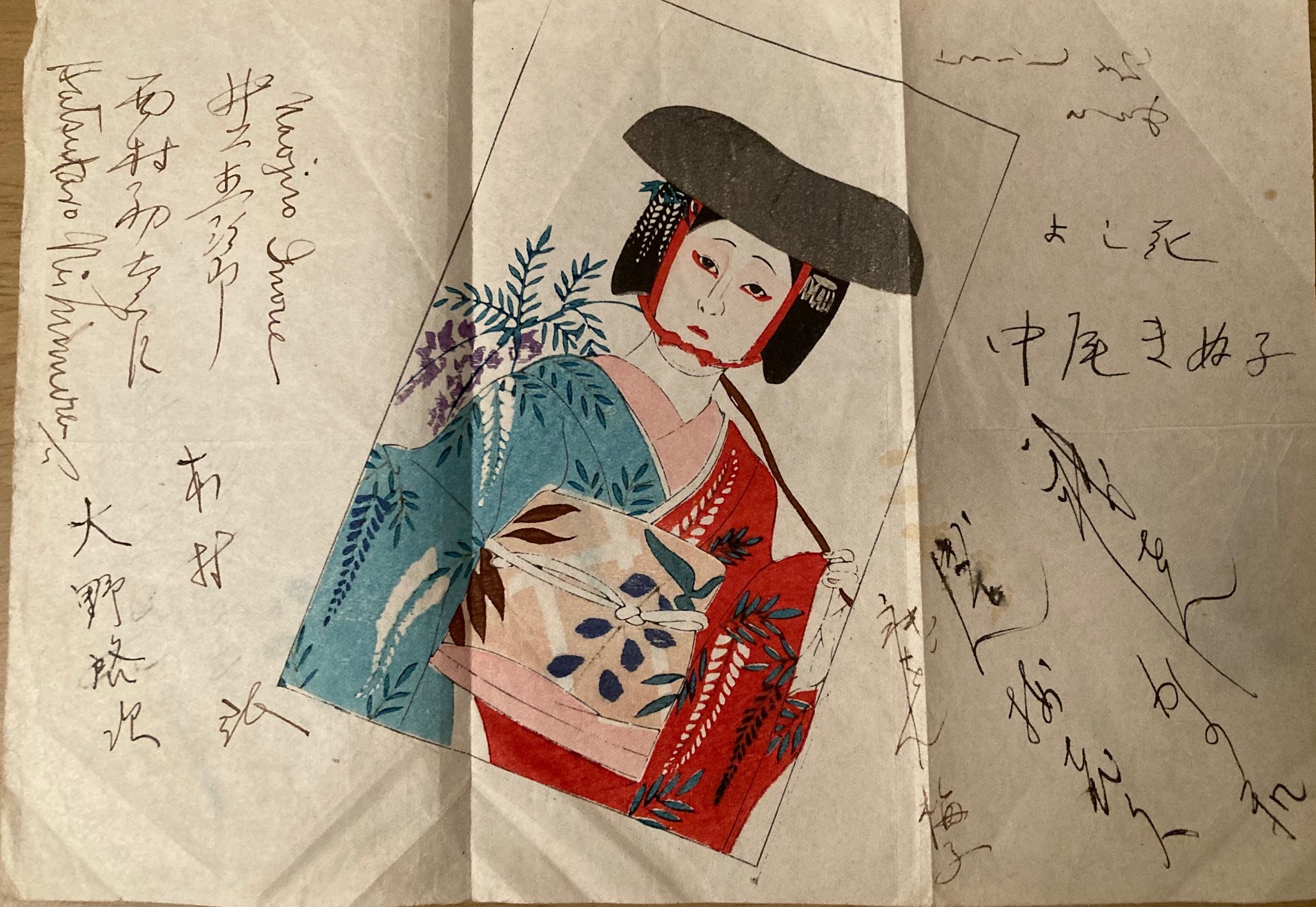 https://data.ukiyo-e.org/uploads/images/0d672bc96abb965221a79b874bf07ea8.jpg
I have a woodblock with several names on it. On the back is written Yoshi Hana (and another word I cannot read.) On the front below the picture is what looks like Naojiro Inoue and Hatsutiro (really can't read it) Nishumura as well as Japanese lettering. Any info on this would be greatly appreciated. I think my late grandfather got it during World War 2.


---
---