Print of Kasumigaseki locale
---
[ Follow Ups ] [ Post Followup ] [ Ukiyo-e Q & A ]
---
Posted by James Spencer (136.25.146.32) on November 18, 2021 at 04:54:18: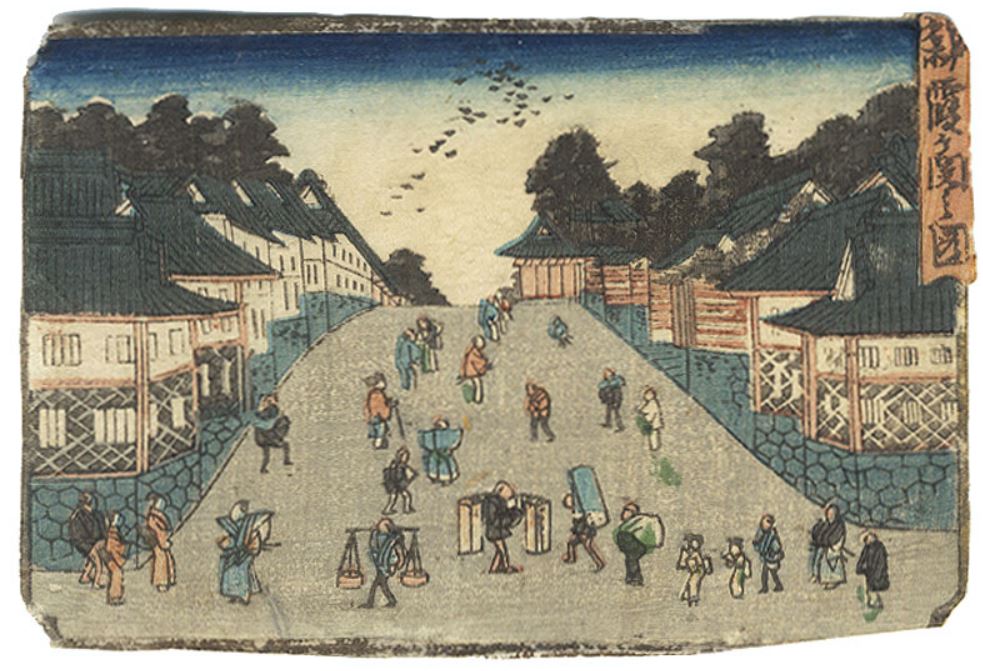 https://data.ukiyo-e.org/uploads/images/c4acc0cf171506e3345776c369cf0c78.jpg
The attached image shows a small (only 2 7/8" x 4 3/8") print which looks like the Kasumigaseki Yukei print by Hiroshige in a Toto Meisho series. The layout of the print, the people in foreground, and birds in the sky are remarkably similar. The print is unsigned but has a cartouche. It would be very helpful if someone can read the characters on cartouche. Any ideas regarding this small print (or maybe piece of a harimaze) would be very much appreciated.


---
---