Re: Woodblock Print of Woman Reading
---
[ Follow Ups ] [ Post Followup ] [ Ukiyo-e Q & A ]
---
Posted by Alec W. (2.25.230.207) on December 11, 2021 at 11:28:10:
In Reply to: Woodblock Print of Woman Reading posted by Kevin on December 10, 2021 at 22:21:10: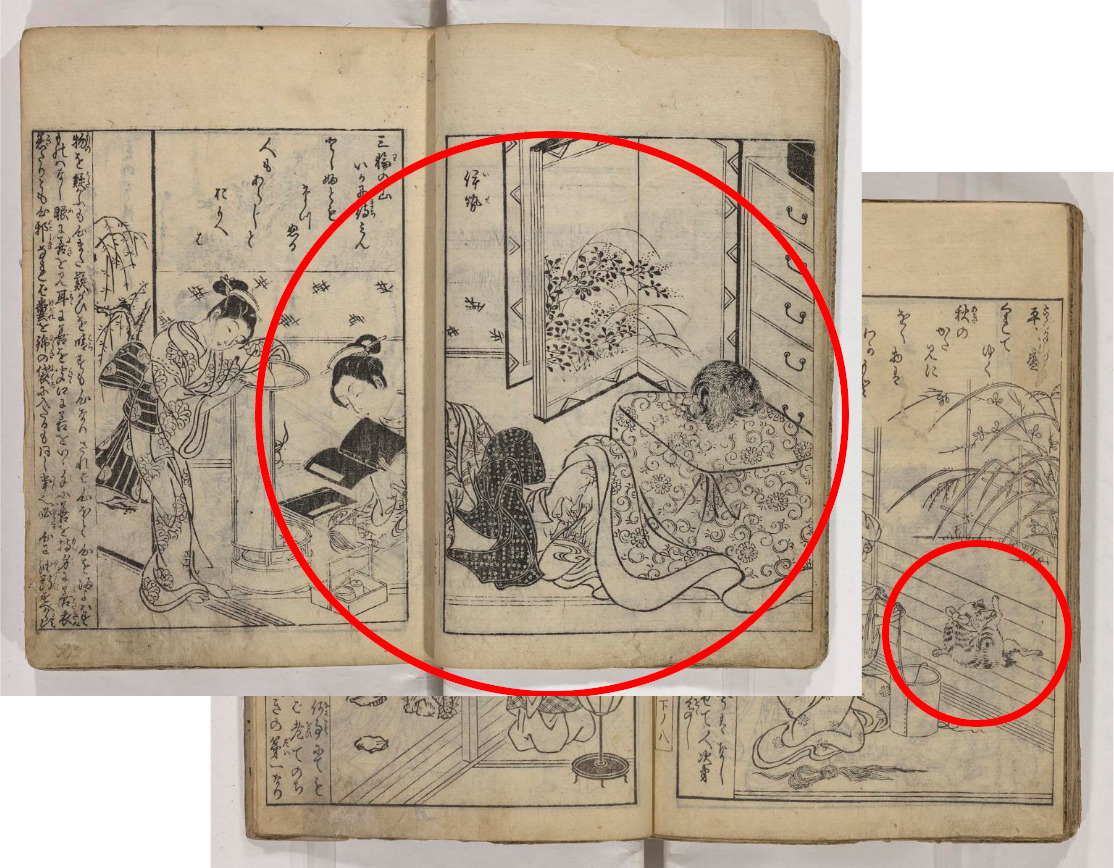 https://data.ukiyo-e.org/uploads/images/6c1722d9b6bfef12b5590796c17b6d63.jpg
The signature at the bottom right identifies it as the work of Suzuki Harunobu 鈴木春信.
The first line of the inscription at left is "Meiwa gannen-ban" 明和元年版 ("published in the first year of Meiwa [1764]").
The second line of text I'm not as sure about, but I think it may be "Ehon hana kazura" 絵本花かづら -- this is the name of a book (more usually spelled 絵本花葛蘿) illustrated by Harunobu and published in 1764.
Here is a scan of said book:
https://pulverer.si.edu/node/949/title
I think the implication of the inscription is that the above design is a mashup/adaptation from design elements found in that book. The reading girl, kotatsu, and screen are from a spread near the end of volume 1, and the bathing cat from the middle of volume 3.
I haven't found any other impressions of the design, but I take it to be a 20th-century production.
-A


---
---