Kunichika Chushingura series 1866
---
[ Follow Ups ] [ Post Followup ] [ Ukiyo-e Q & A ]
---
Posted by Rick Wilk (68.38.136.135) on January 02, 2022 at 22:03:11: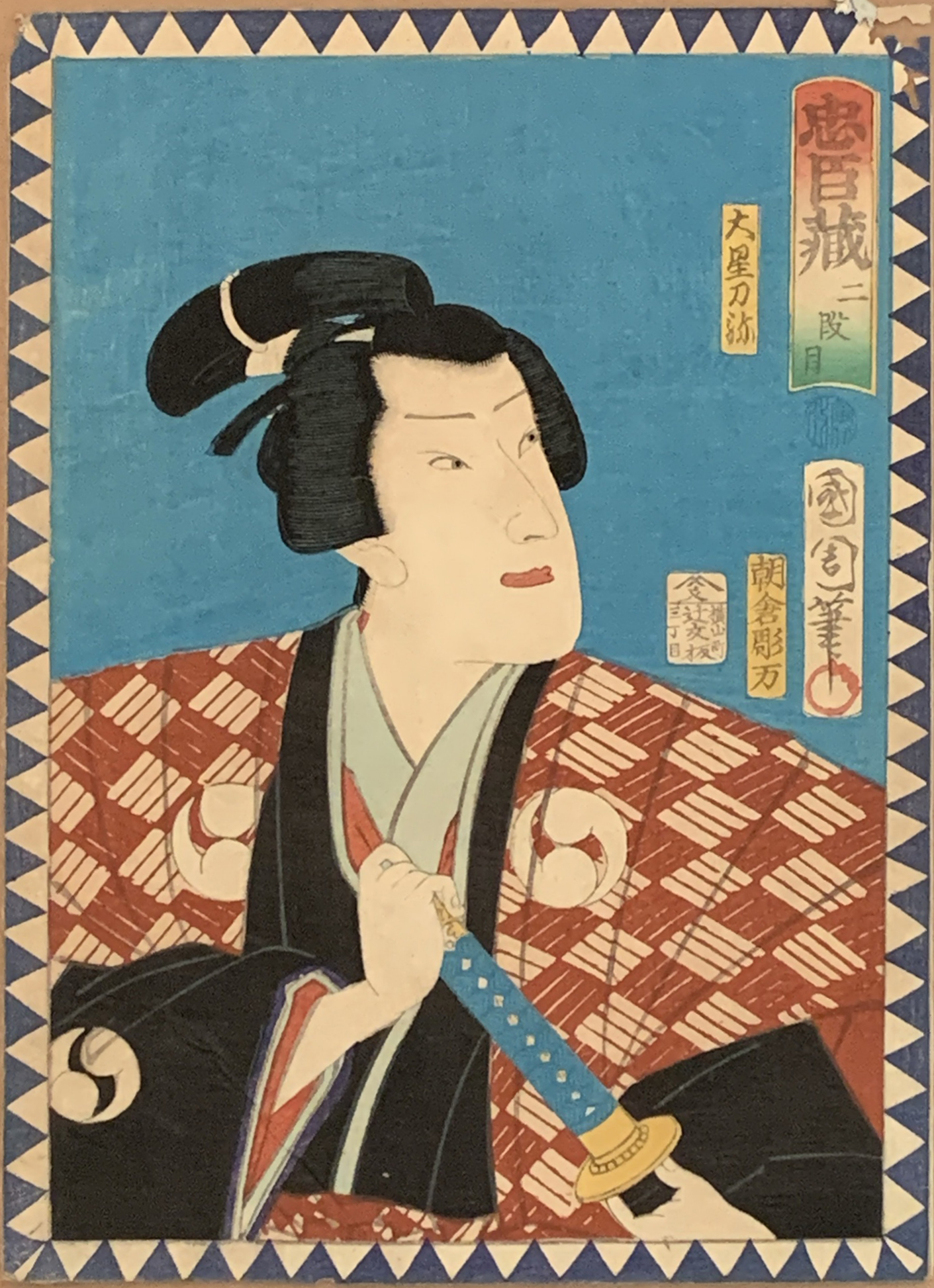 https://data.ukiyo-e.org/uploads/images/0ceed001a4747337bbbd43b80b157a8d.jpg
This Kunichika is part of a series of portraits of actors in the Chushingura - I have 3, all of them Chuban sized. The seller identified it as "Hachidan-me in the role of Tonase" I cannot find this series through the Ukiyo-e search page. Any help appreciated.


---
---